Posted by CBD LION on on Dec/Fri/2021
Is Delta 8 THC Legal In Indiana?
Delta 8 THC is legal in many states, but not all. At this time, 30 states currently allow the sale of Delta 8, while 20 do not. So is Delta 8 legal in Indiana? We'll detail the laws that affect Delta 8 THC at the federal and state level in Indiana.
What is Hemp?
The most significant value in the plant resides in the hemp flower. Hemp is from the plant genus Cannabis. Marijuana looks and smells nearly identical to hemp but has more than three tenths THC concentration. The substances contained in the hemp flower are called cannabinoids which have unique properties that may help the human body. The resin extracted therefrom the hemp flower contains all these cannabinoids and is used to make products like CBD oil and Delta 8 Gummies.
What is Delta 8 THC?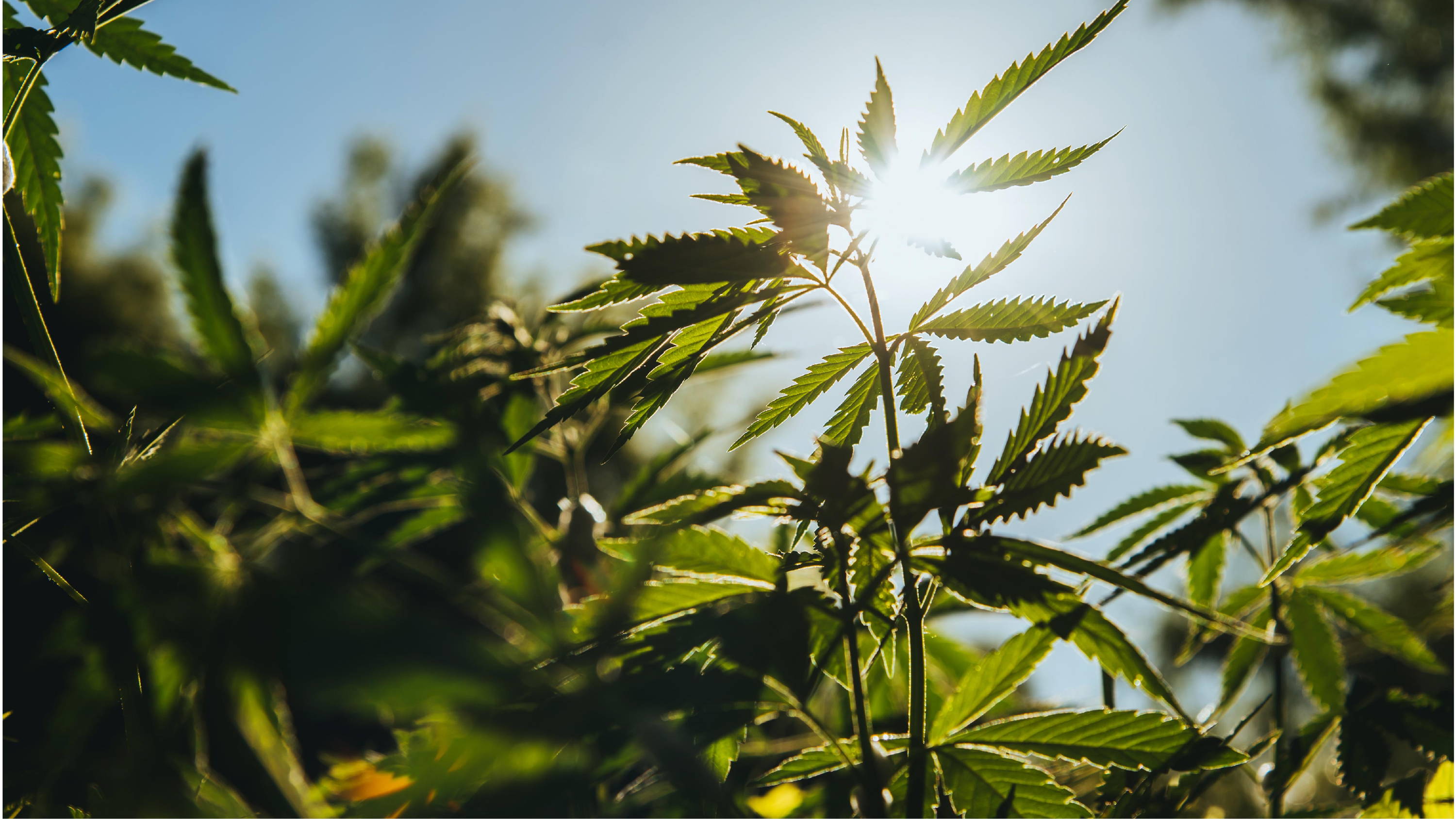 Delta-eight THC is a cannabinoid found in the plant Cannabis Sativa. It's structurally similar to Delta-nine THC, the main psychoactive component of marijuana.
Delta 8 THC does occur naturally in hemp plants but not at a quantity large enough to extract on its own. Most Delta 8 THC on the market is derived from CBD and was converted into Delta 8 THC by a lab. This makes Delta 8 an isomer from a natural, and it is not considered a synthetic substance.
Difference between Delta 8 and Delta 9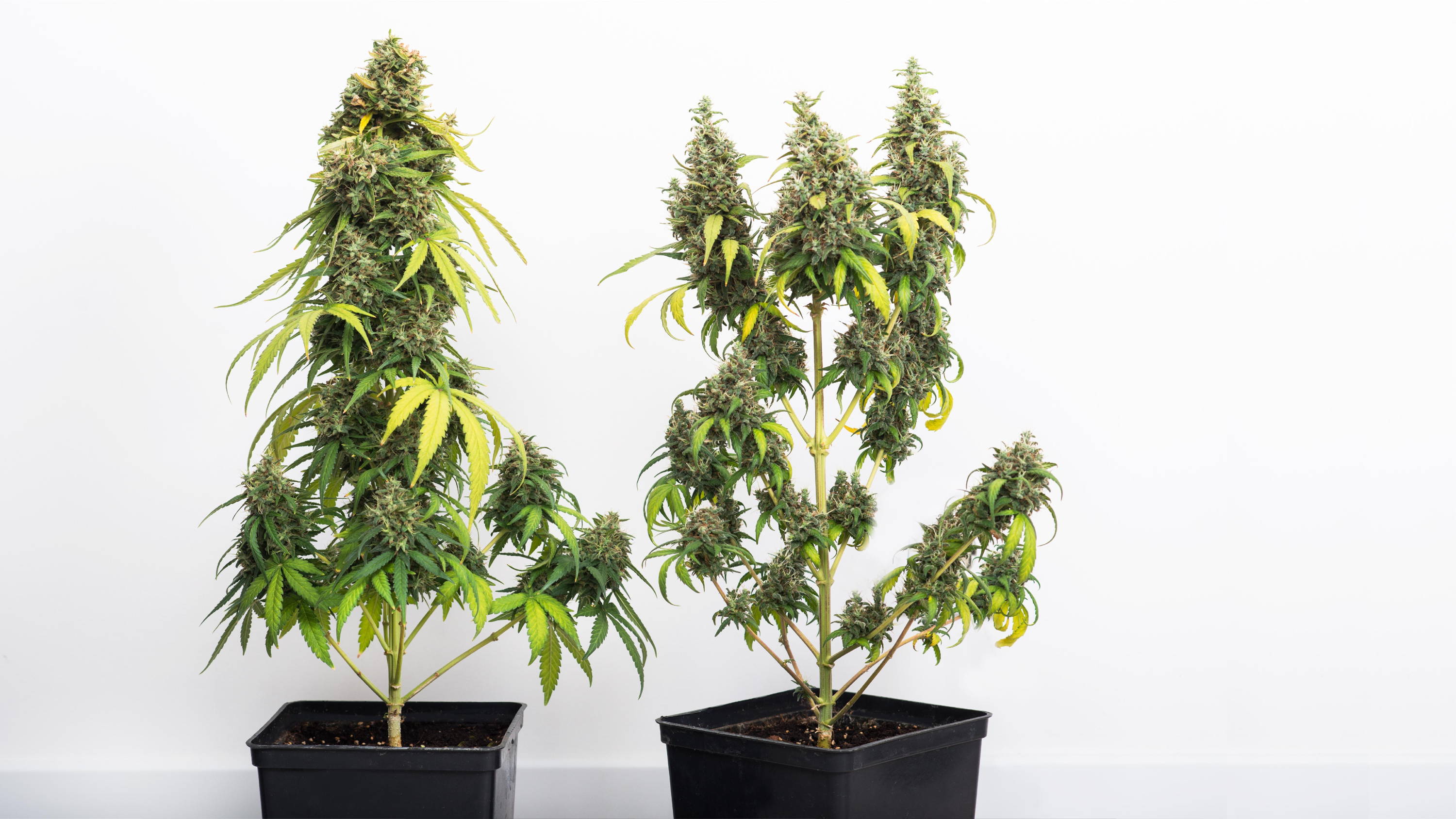 Delta 8 and Delta 9 have a similar chemical structure. Chemically, the only difference between Delta 8 and Delta 9 is the location of a double bond between two carbon molecules, which changes the effects and what it can treat. In terms of how you feel when consuming Delta 8 is also different from traditional THC as it has less psychedelic properties.
They both originate from cannabis plants and are found in vaping, edibles, gummies, flower, and topical products.
2018 Farm Bill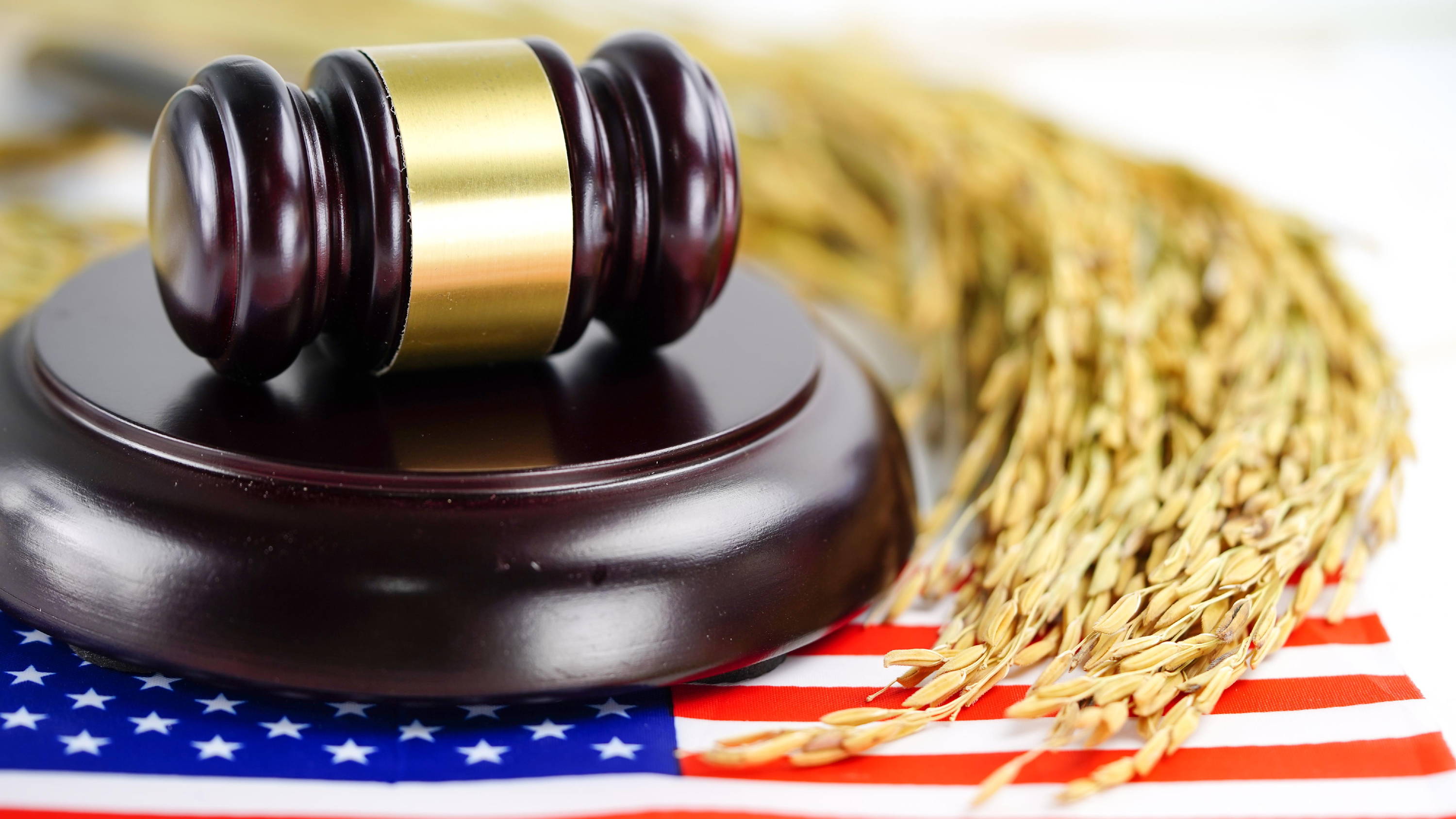 On December 20, 2018, the 2018 Farm Bill was signed into federal law by President Trump. This was a big win for the cannabis movement as it legalized industrial hemp.
The bill separates hemp plants from marijuana plants based on the delta 9 THC legal limit set at 0.3% by weight. It also removed hemp, and its cannabinoids from the controlled substances list, eliminating any persecution from the drug enforcement agency. The federal government put regulations under the FDA and processing hemp plants under the USDA with this passing.
This legislation is federal law and requires states to create their own regulations. The Federal Law only limited the Delta 9 THC cannabinoid and no other THC versions. This means Delta 8 THC is legal at any amount at the Federal Level. States have acted on this language and can have a different legal definition for hemp best on the type of THC and amount.
Delta 8 THC Status In Indiana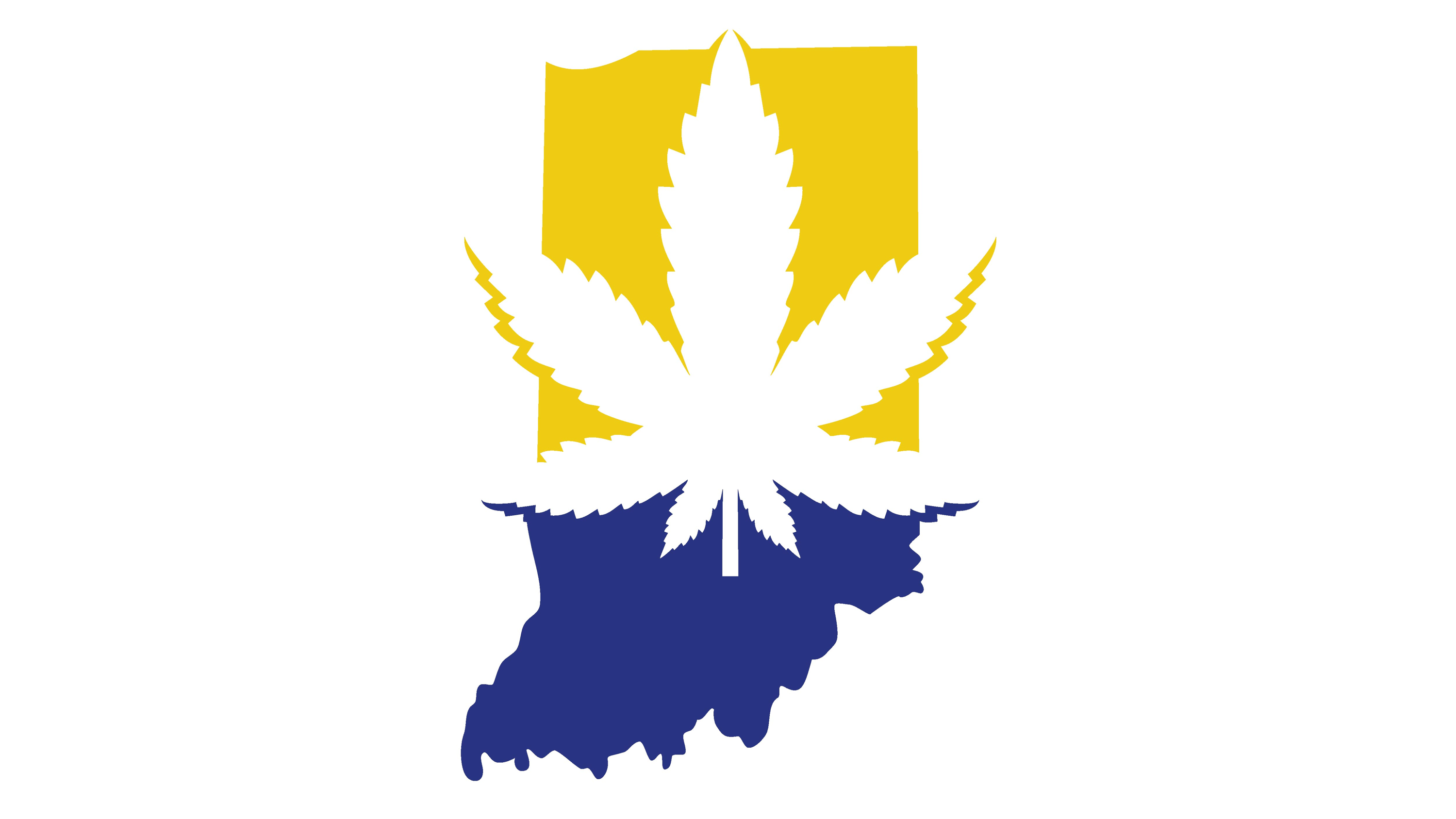 Lucky for those reading, DELTA 8 THC IS LEGAL IN INDIANA!
Indiana State Law only considers the amount of Delta 9 THC and no other sub THC types in determining the distinction between a marijuana and hemp plant.
Hemp cultivation is also legal in Indiana!
CBD LION Delta 8 Products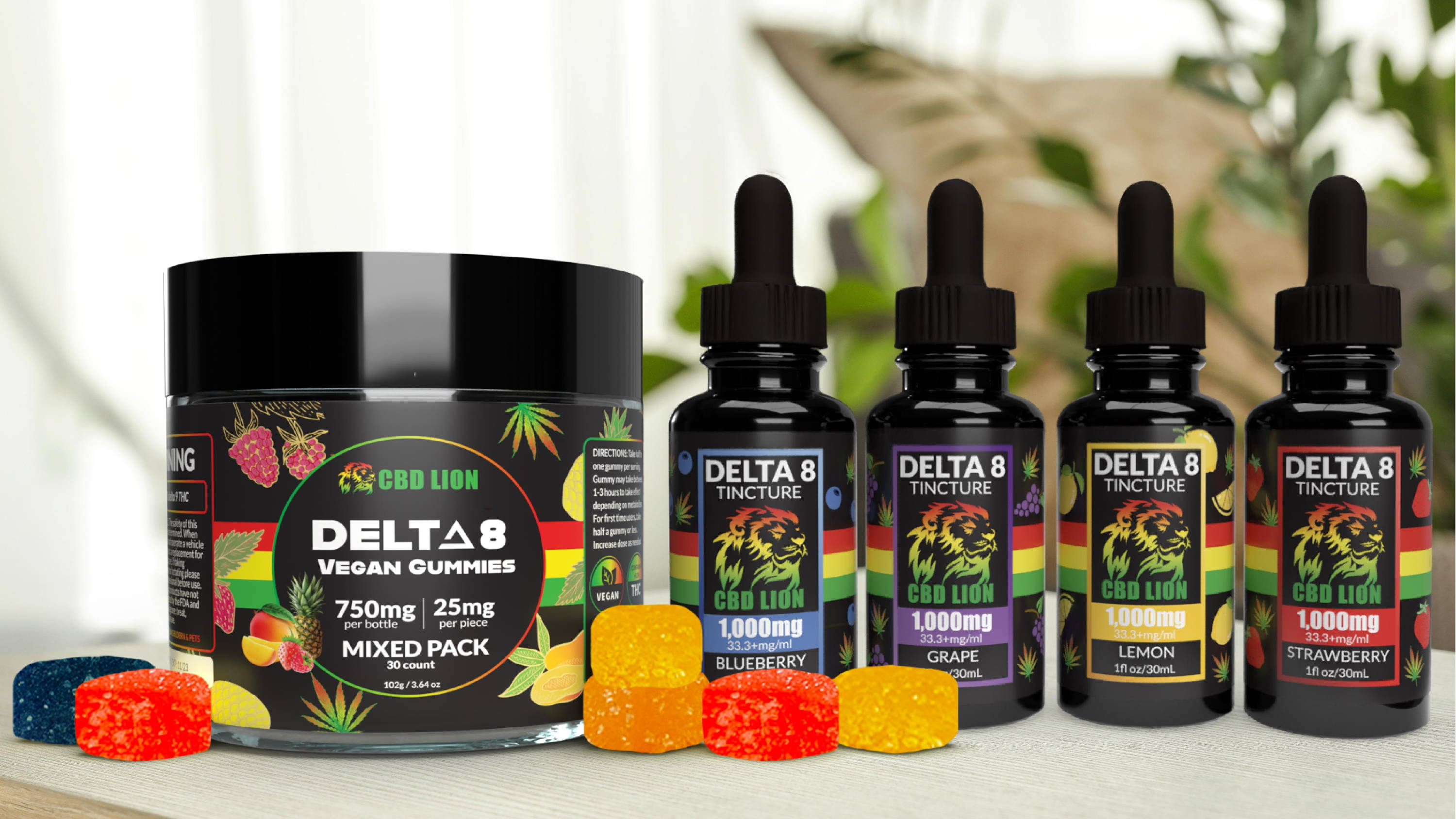 Tinctures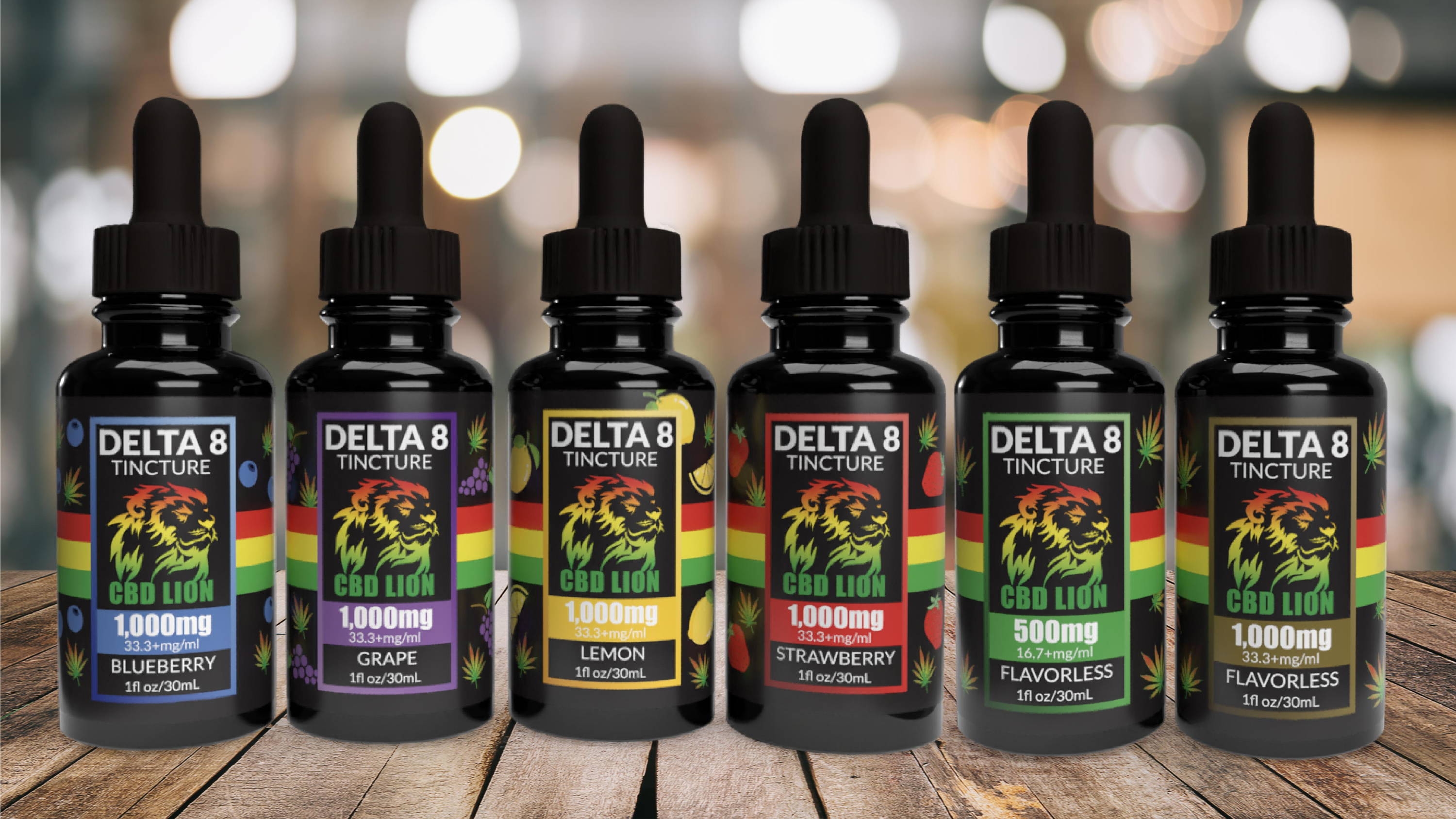 Our Delta 8 tincture line consists of two strengths, 500mg, and 1000mg. These tinctures are flavored with terpenes to enhance the flavor bringing a pleasant experience. We recommend you start slow as you can already add more to improve your effect!
Gummies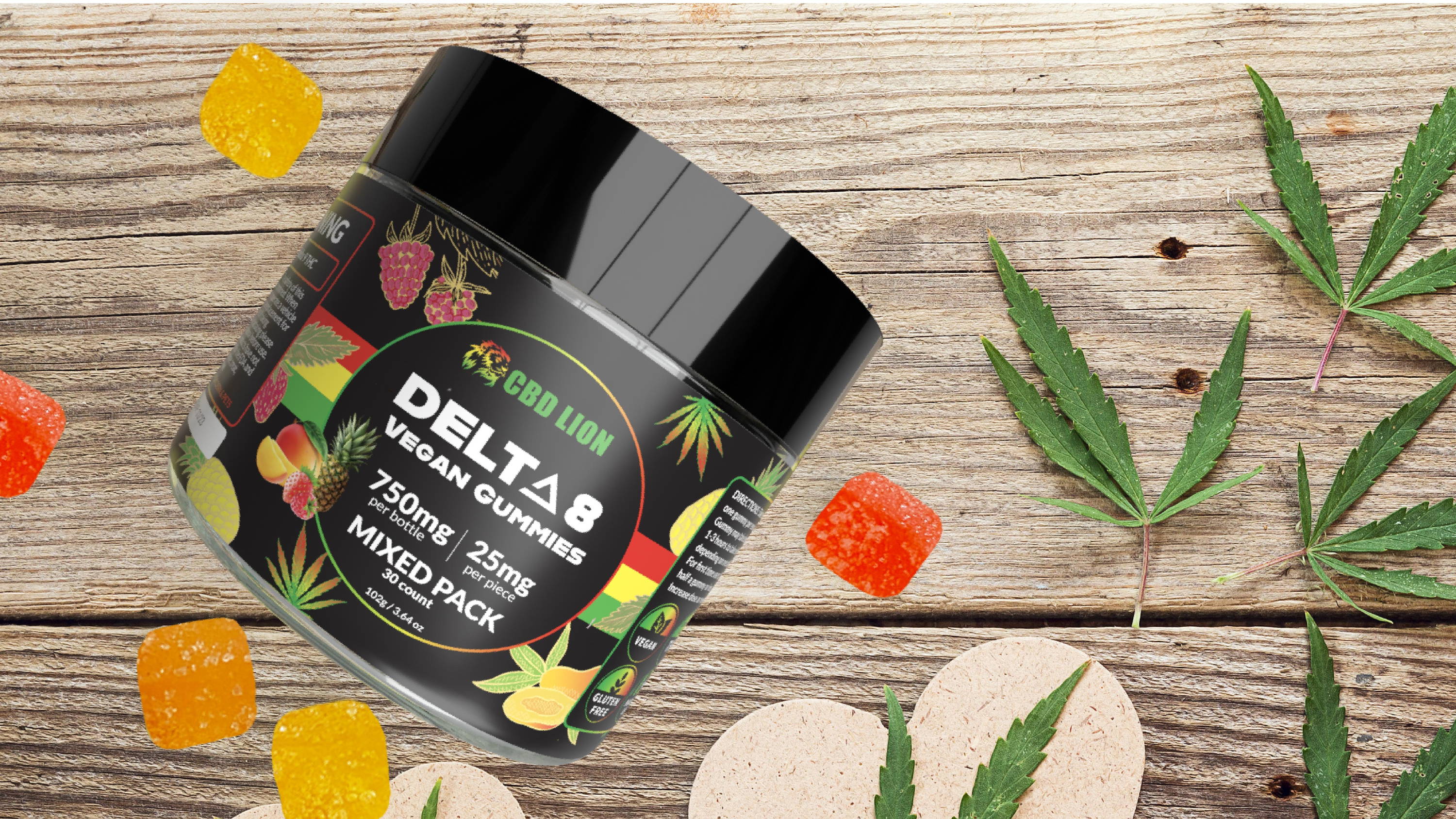 We also have Delta 8 Gummies! These gummies come in a 30 pack that comes out to 750mg of Delta 8 per bottle. Each gummy contains 25mg of Delta 8. Each bottle features four tasty flavors of Blue Raspberry, Mango, Pineapple, and strawberry. Gummies have a slightly longer onset than the tinctures, but the effects will last longer.
Vape
CBD LION prided itself on having one of the best vape lines in hemp. Unfortunately, in December of 2020, the second Covid Relief bill contained an amendment to the PACT Act treating all vape products as tobacco regardless of nicotine content. Also included was a ban on shipping vape products through USPS.
Shortly after this bill went into law, UPS, FedEx, and DHL banned shipping vape products. We had to discontinue our award-winning line with no way to ship our vape products legally.
You will still find companies selling Delta 8 products online, but the company is shipping those illegally. Chances are, any company willing to ignore laws will take shortcuts and should not be trusted as a viable source of Delta 8 THC. As a word of caution, some of these companies are also selling HHC. It's not commonly known, but HHC is not well understood and was the base ingredient for the synthetically derived spice. It may turn out to be entirely safe, but it is unknown at this point. Always verify the lab reports match what they are selling.
Shipping Delta 8 THC To Indiana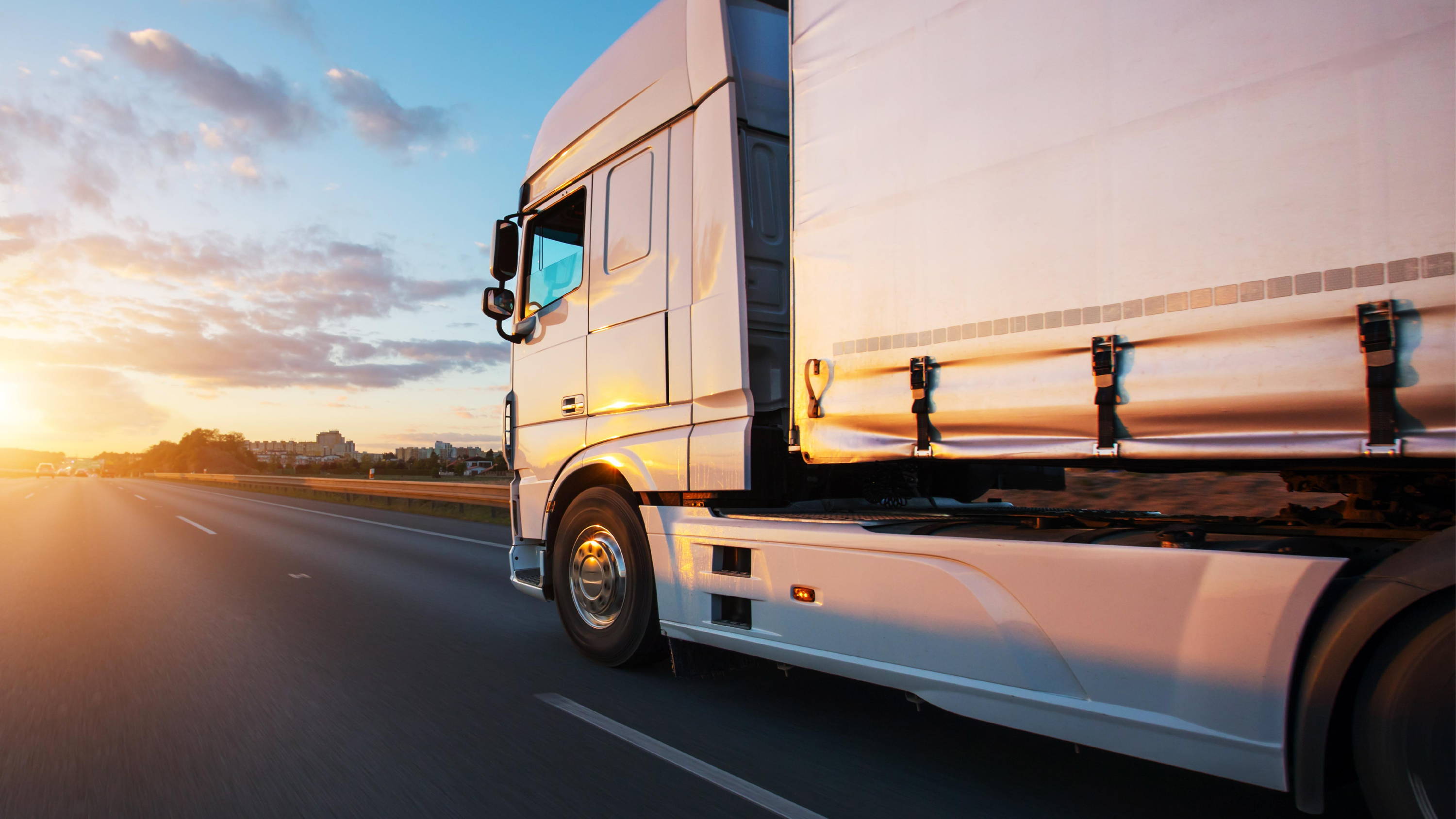 Shipping Delta 8 products to Indiana is not a problem and is allowed under Indiana law. Federal law also overrides state law for shipments going across state lines. It is not a controlled substance and can ship directly to your door.
CBD LION ships all orders the same day that it's placed before 3 pm, Monday-Friday.
UPS Options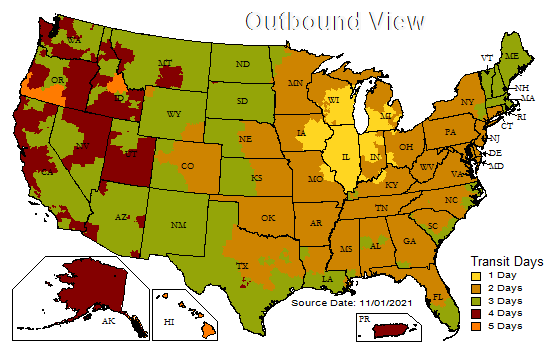 For those wanting a fast shipping experience, we recommend using UPS. The standard ground option will deliver in 1 business day to most northern Indiana and only two days for the rest.
USPS Options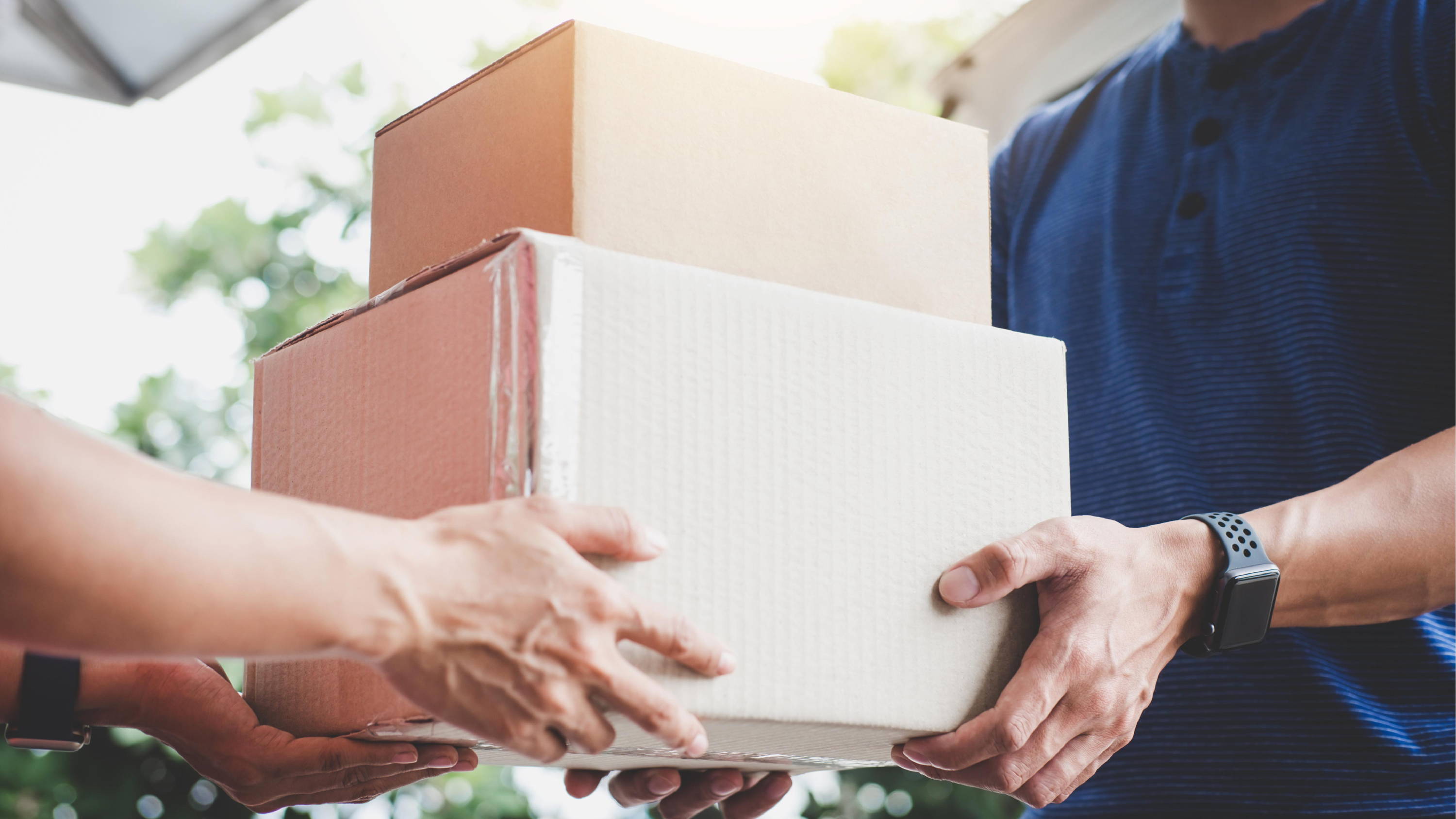 Those who are not in a rush and want the most cost-effective shipping option can utilize our free first class mail option. Shipping times can be quick, but it is the most prone to delays, which is why we only recommend if your order is not time-sensitive.
About CBD LION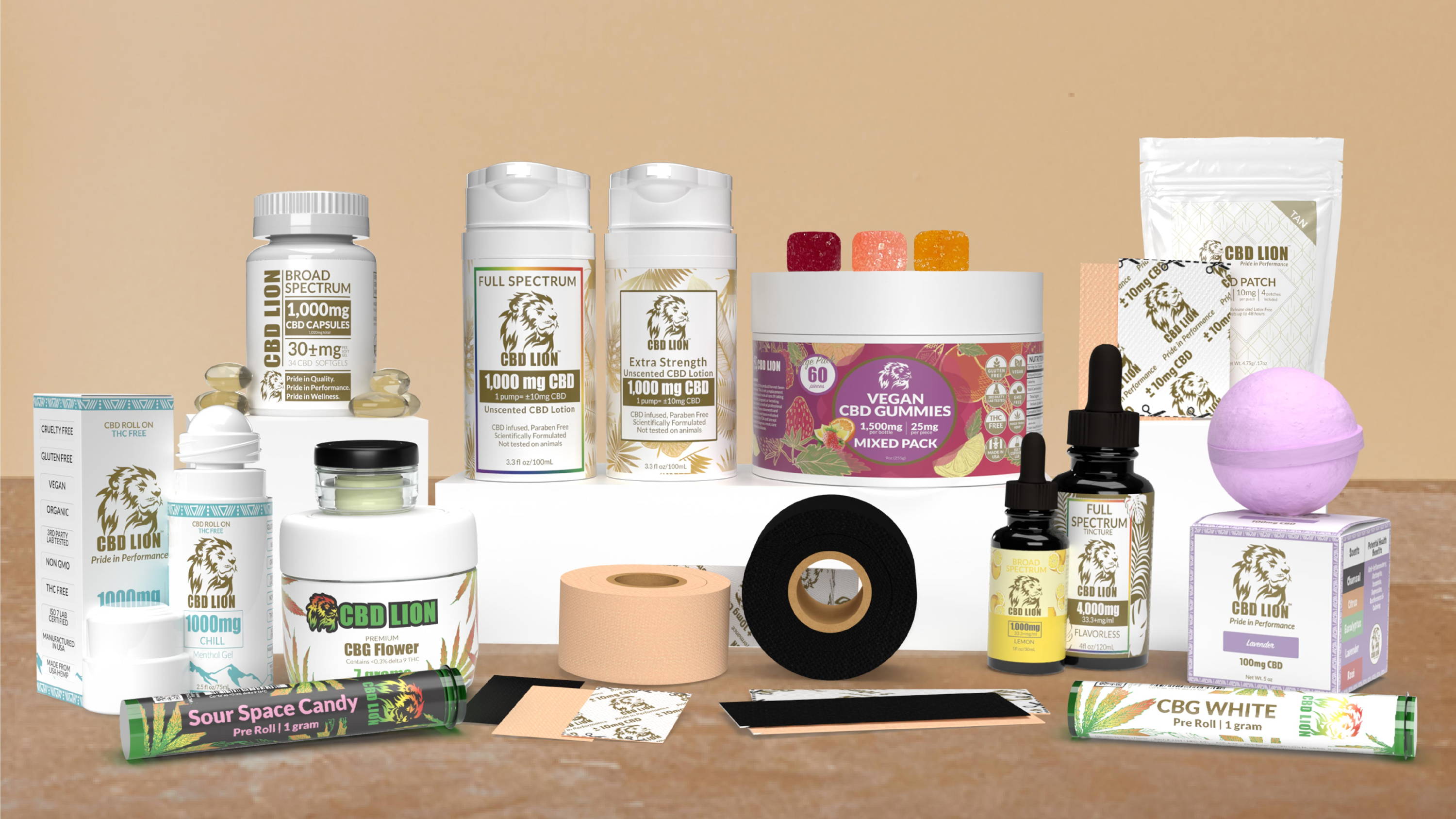 Here at CBD LION, we know the cannabis plant inside and out. Our founders came from one of the largest medical and recreational marijuana companies and the know-how to get maximum effectiveness from hemp-derived cannabinoids.
They saw an opportunity in 2017 with CBD as a way to bring cannabis relief to the masses without burdensome regulation from state and federal government. They didn't want the lack of regulation to be an excuse to cut corners. Unlike most companies looking to make a quick buck, at CBD LION, we were one of the earliest companies to make sure the product was manufactured in a clean environment and two-time 3rd party lab-tested to ensure potency and purity. Each batch is tested to maximize consistency.
Using our quality standards, we broadened our CBD products to include CBD Oil Tinctures, Lotions, Roll-Ons, Bath Bombs, Smokable Hemp, Sports Tape, Patches, Gummies, Chocolates, and more.
We are now building out a Delta 8 line that consists of Tinctures and Gummies!
In conclusion
So is Delta 8 THC legal in Indiana? YES, it is legal in Indiana! It was made legal by the 2018 farm bill. Be sure to check the laws consistently. They can change Delta 8's legal status from a hemp product to a controlled substance.
It can be annoying keeping up with these changing laws but don't let it frustrate you. Legalizing all aspects of the cannabis Sativa plant is making progress, and momentum is on our side! Texas has tried to turn smokable hemp and Delta 8 THC into controlled substances, but their citizens banded together and fought this injustice to keep these great products legal! Stay vigilant and make sure your voice is heard.