Posted by CBD LION on on Mar/Tue/2022
Delta 9 Georgia
Recently, Delta 9 THC has been a hot topic, with many states legalizing it for medical and recreational purposes. However, there is still much confusion about where it is legal to purchase Delta 9 THC products and what types are available. In this article, we will explore the different types of Delta 9 THC on the market, its legality in Georgia, and where you can buy it. We will also provide tips on how to vet companies selling Delta 9 THC products to be sure you are getting quality products.
What is Delta 9 THC?
Delta-Nine THC (also known as Δ⁹-THC, Delta-THC, or dronabinol) is a naturally occurring cannabinoid found in the cannabis plant. It is one of the most abundant cannabinoids in cannabis and is known for its psychoactive properties. Delta-nine THC is the active ingredient in marijuana and is what causes the euphoric high people love.
Where Does Delta 9 THC Come From
Delta 9THC is found abundantly in marijuana and the hemp plant to a lesser extent.
Marijuana
While cannabis contains over 100 different cannabinoids, THC is the most abundant in marijuana. THC makes up about 20-25% of the total cannabinoid content in marijuana.
Its significant content is the most efficient way to produce high THC products.
Hemp
Legally hemp plants and products can contain up to 0.3% THC by weight. While hemp contains minimal THC, the large amount of CBD extraction leads to manufacturers with a large amount of unsellable in Delta 9 THC in its current form.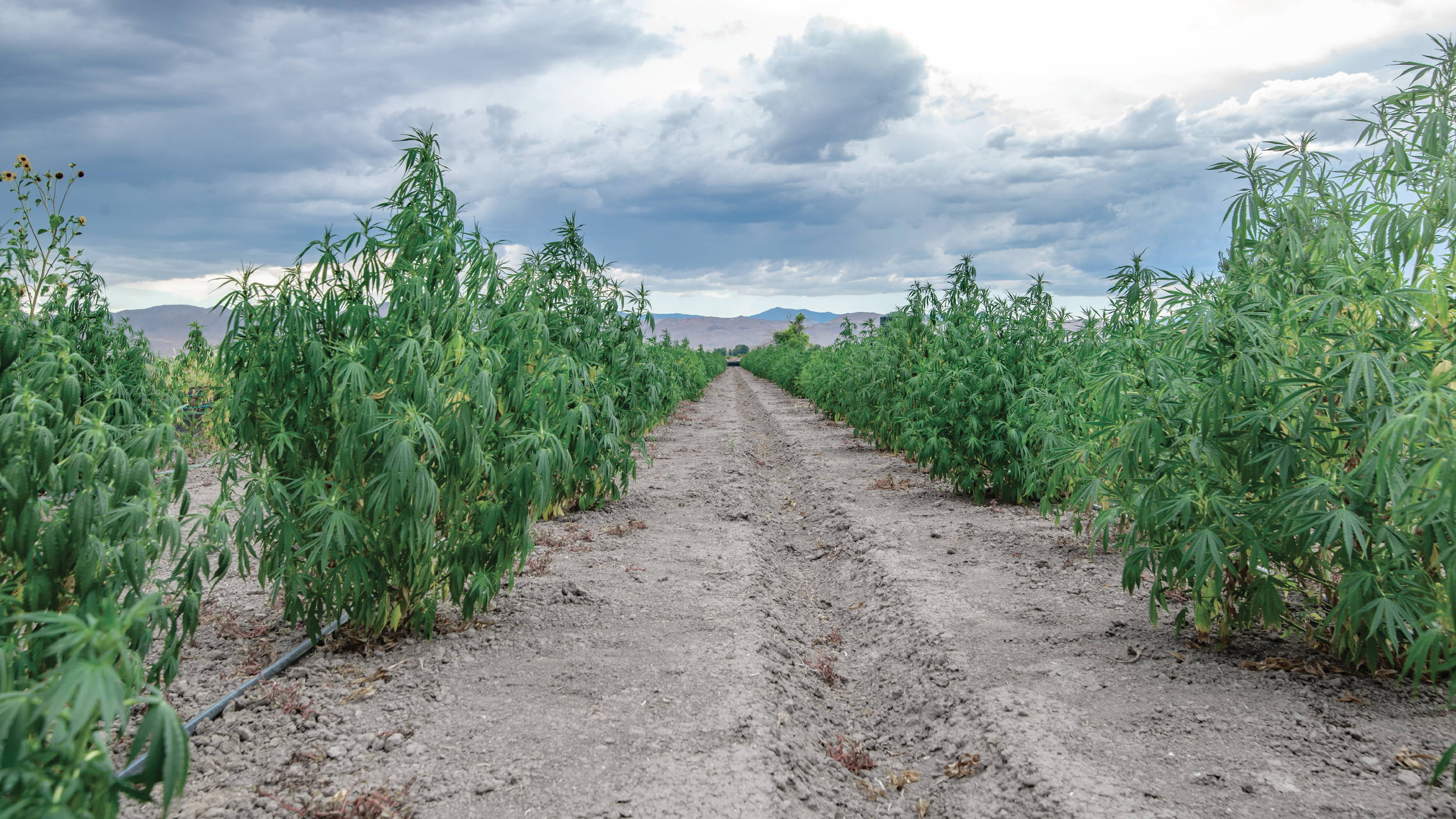 Federal Delta 9 THC Laws
Delta 9 THC is illegal at the federal level if the content is over 0.3% or derived from marijuana.
2018 Farm Bill
The 2018 Farm Bill was passed and removed hemp and its byproducts from any schedule drug listing. The exception was Delta 9 THC, being limited to 0.3%. This was the first win for THC in many years. It wasn't realized at the time, but this federal law opened the door for hemp derived Delta 9 THC products to be sold legally!
There was initial concern once these products made it to market that the drug enforcement agency of the federal government would pursue charges against producers. They have since come out saying these products follow the limitations set forth by the 2018 Farm Bill are legal.
Is Delta 9 THC legal in Georgia?
Currently, Georgia does not have a medical or recreational cannabis program. This means that Delta 9 THC can be legal or illegal depending on the plant it was derived from.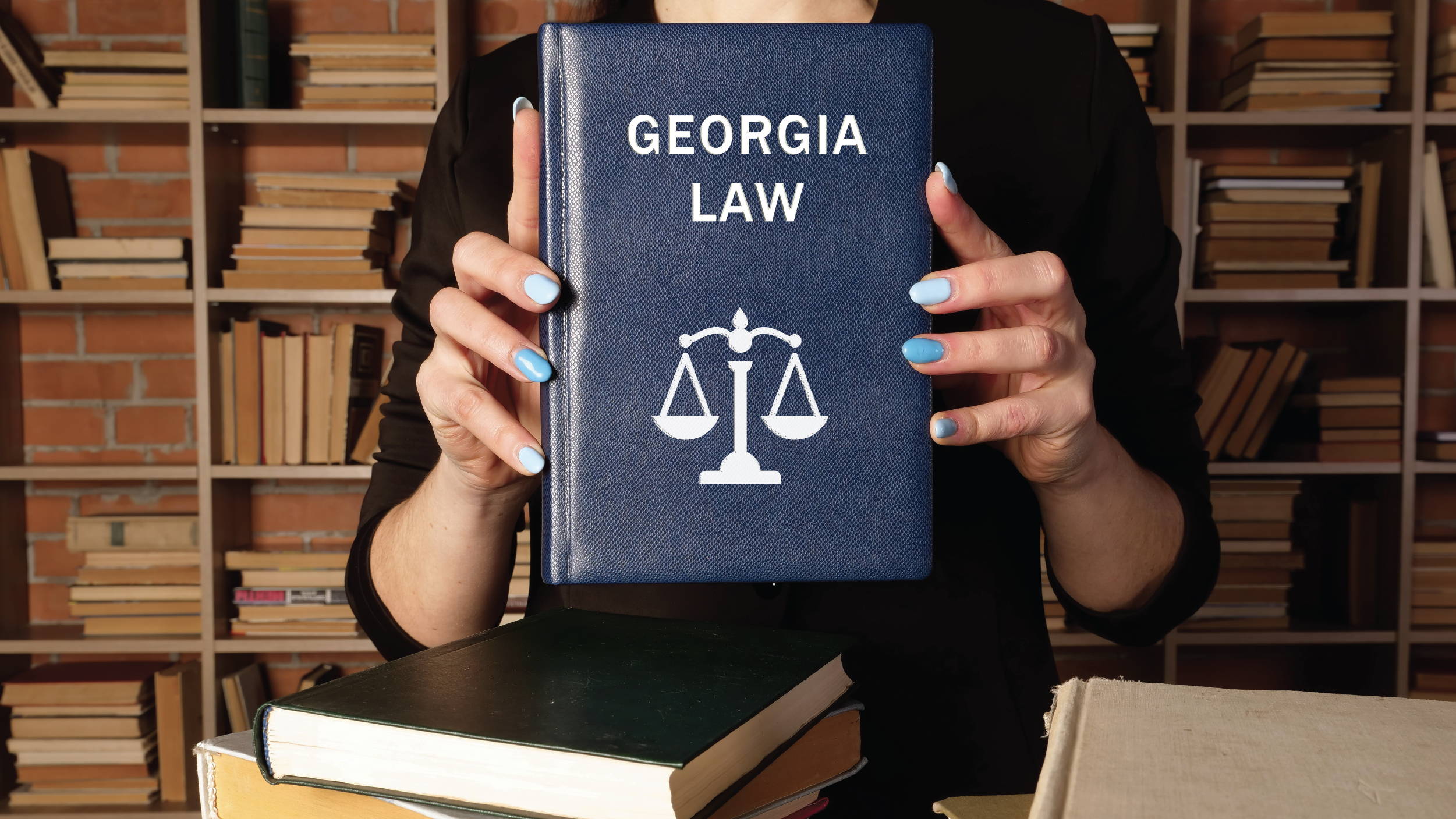 Marijuana Derived Delta 9 THC
According to Georgia state law, despite many states legalizing cannabis and Delta 9 THC, marijuana possession is still illegal.
Hemp Derived Delta 9 THC
Yes! Hemp derived Delta 9 products are considered a full spectrum hemp product. The Georgia Hemp Farming Act allows for 0.3% Delta 9 THC in products by weight, enabling producers to make legal Delta 9 Hemp products sold in Georgia!
Legal Delta 9 THC Products In Georgia
Only certain hemp products can be made with high enough levels of Delta 9 THC due to weight being the factor if a Delta 9 product is legal or illegal. That makes vape products and flower a no go as there is insufficient weight to raise the THC levels.
Gummies
Gummies are a popular choice for hemp derived Delta 9 THC cause they are a heavy product that allows for high Delta 9 THC amounts. For example, a typical 4 gram gummy can legally have 10mg of Delta 9 THC! That's plenty to feel significant effects!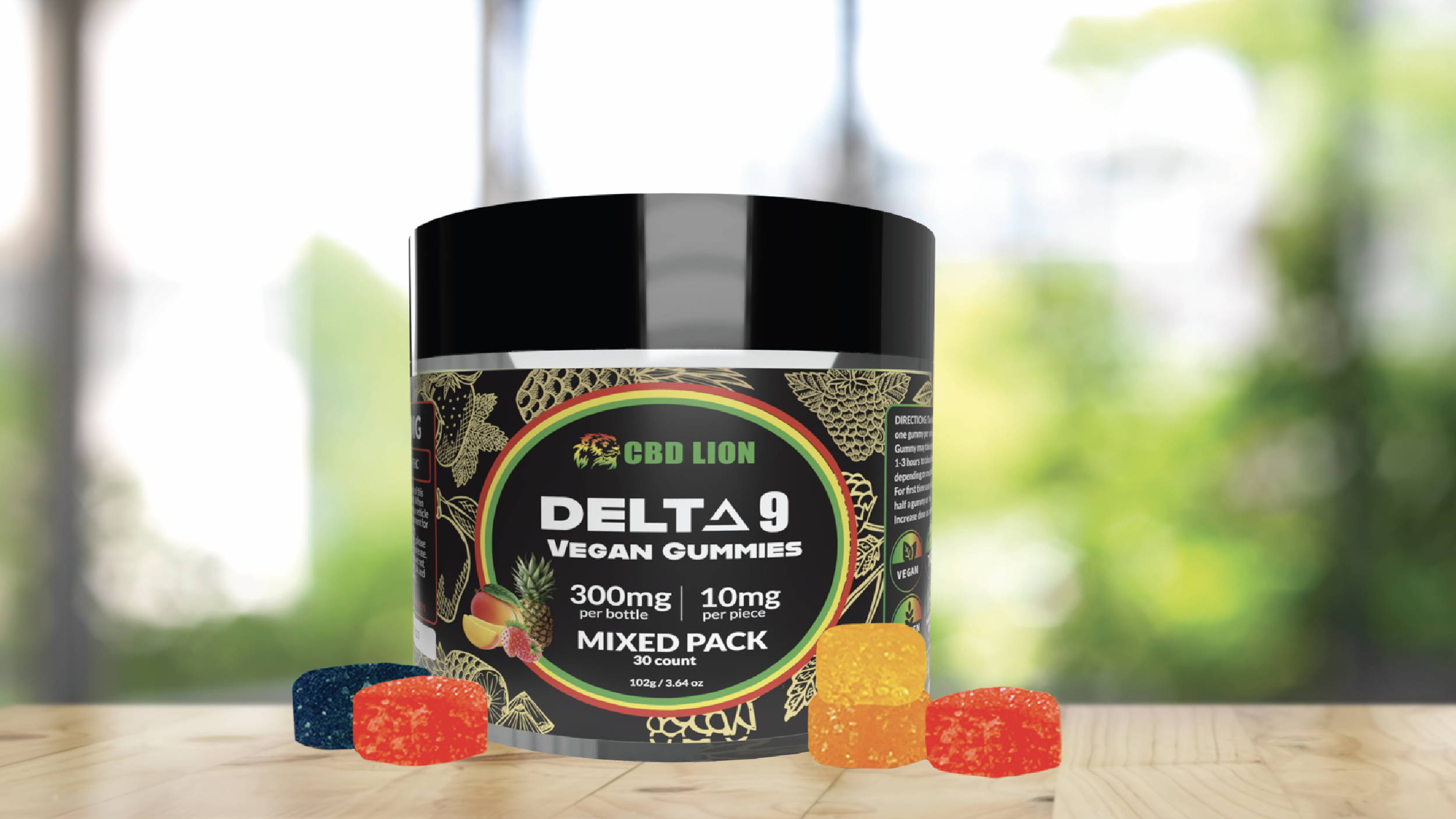 Tinctures
Another popular product for hemp derived Delta 9 THC is tinctures. Due to the carrier oil's weight, a sizable amount of Delta 9 THC can be legally added to the product. Our tinctures contain 750mg of THC and are good for 25mg per dropper!
Tinctures work by being absorbed by the blood vessels under your tongue. This method is much quicker than an edible and can be more preciously dosed to get your desired effect! Tinctures also can be added to food and be consumed like an edible if that is your preference.
Where To Buy Legal Delta 9 THC Products
Since hemp derived Delta 9 THC products are close to the limit, you'll want to make sure you buy them from a reputable shop or company, so you do not end up with an illegal product that violates state law.
In-Person
Delta 9 and Delta 8 THC products can be found at most vape shops and CBD dispensaries. We recommend purchasing from a reputable shop with good reviews that carries high quality products. If they make it difficult to find test results or sell brands without websites, you should avoid shopping there.
Online
Buying Delta 9 THC products online is legal and allows the product to ship directly to your door. Though it is legal, being on the fine line, there are stories of people being arrested for possession of these THC hemp products. Having it shipped to you virtually eliminates any chance of that happening.
Buying online also gives you more opportunity to research the company and has no pressure often present in retail stores. You can read reviews and test results to determine if the company fits your needs.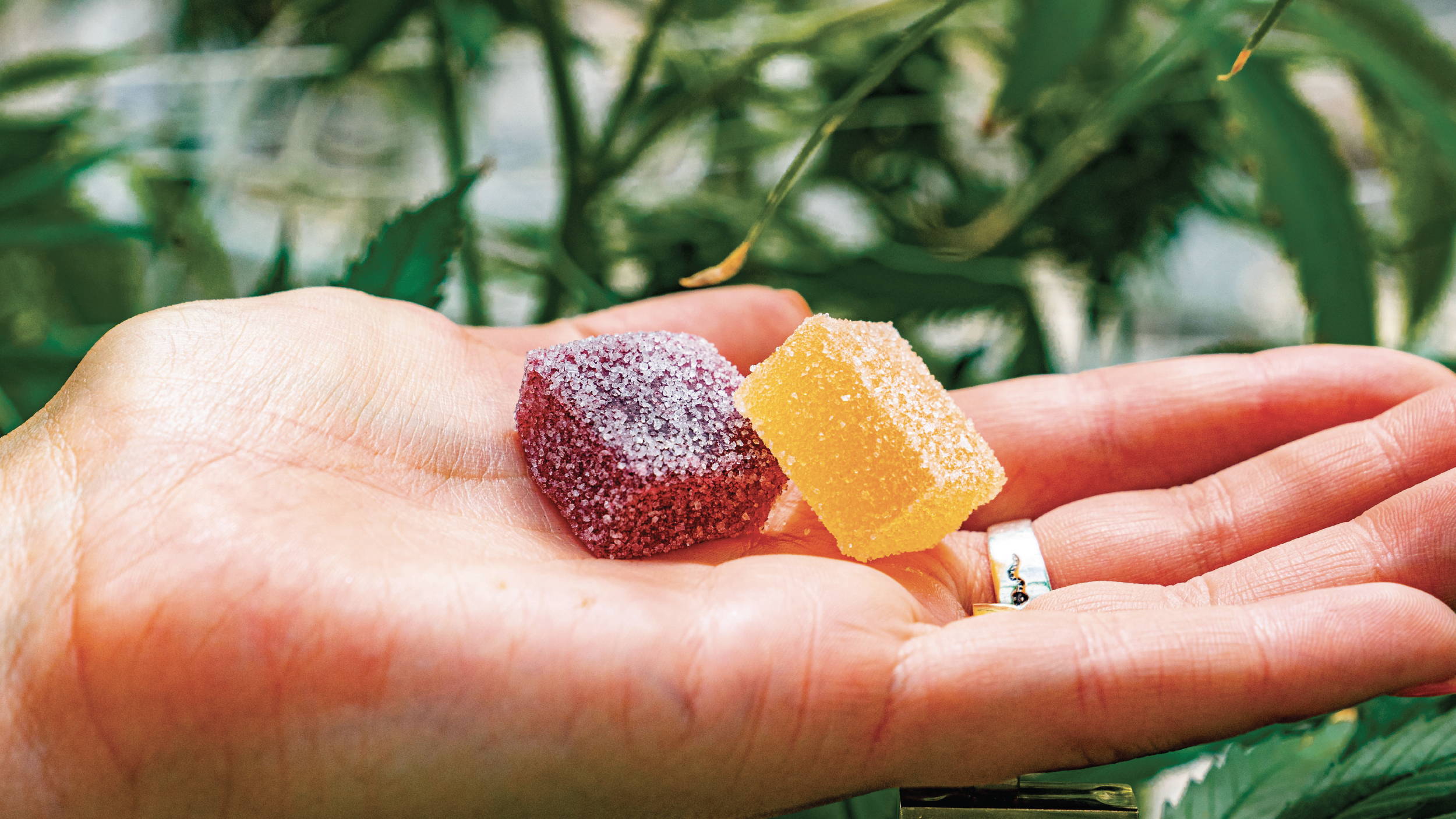 Choosing A Reputable Company
The hemp space still has very little regulation and has a lot of shady companies trying to make a quick buck. Every company you purchase from must have a good reputation on and off-site.
A few key things help high quality companies stand out from the con artists.
3rd Party Testing
All Hemp products you purchase should have a related 3rd party lab result showing the content of the product, and this will show all of the cannabinoid contents in the product. Testing is expensive and is something a fraudulent company does not do.
Make sure all labs are up to date and done by the batch!
Iso Certified Lab
As of right now, you can legally produce hemp products in your garage and sell them. Top-tier companies produce products in Iso Certified clean rooms, and these rooms have expensive filters that ensure there are no contaminants in the air that could make it into your product.
Again clean rooms are expensive and not utilized by companies trying to make the cheapest possible products.
Reviews
The next thing that is hard for a fraudulent company to produce is good reviews at scale. Competent companies have review platforms on their website that show whether the reviewer is a verified product purchaser. If most reviews are not verified, that is a red flag.
Next, you'll want to make sure reviews on platforms like Facebook and Google line up to what their website is showing. All good reviews on a website and mixed reviews on other platforms are not a good sign that they are legit.
Here at CBD LION, we know if you produce good products, the public will speak up. That's why we have an excellent reputation on our site and independent platforms like Facebook and Google!
CBD LION Delta 9 Products
Here at CBD LION, we have two great lines of Delta 9 THC hemp products, Gummies, and Tinctures. Both products are incredibly affordable and will leave you wanting more!
Our gummies contain 10mg of Delta 9 THC per cube and come in jars of 30. The gummies are assorted flavors of Blue Raspberry, Mango, Pineapple, Strawberry.
The other Delta 9 THC product in CBD LION's line is tinctures. They contain 750mg of THC per 30mL bottle, up to 25mg of Delta 9 THC per dropper. With the fast absorption rate of the tincture, you'll be feeling the effects in no time.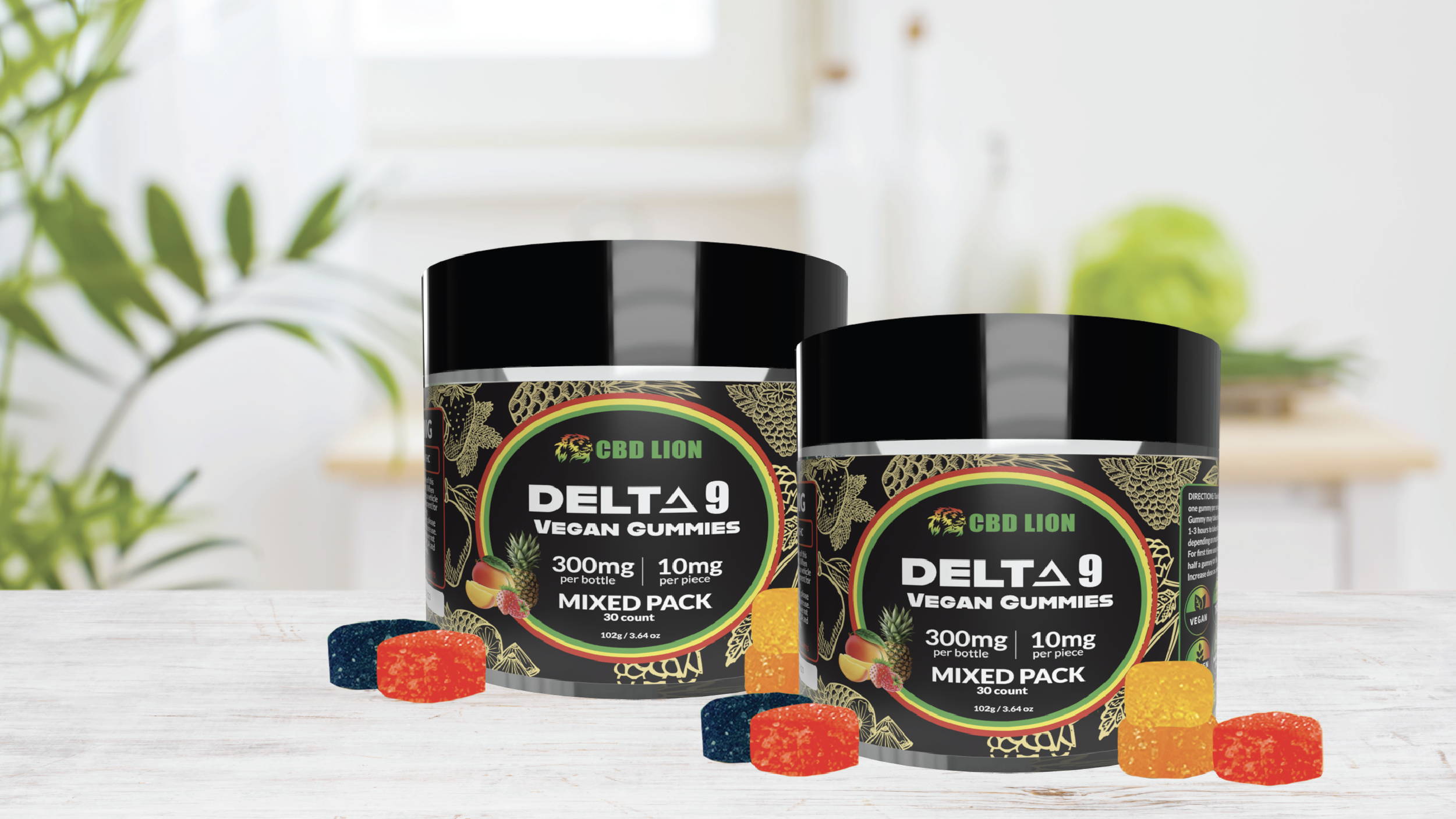 About CBD LION
CBD LION was started back in 2017 and pioneered many standards taken for granted today, such as production in ISO certified labs, 3rd party lab testing, batch numbers, and QR codes on the product!
The founders came from one of the US's largest medical and recreational marijuana companies. They saw an opportunity to take their knowledge to the masses as the hemp industry had fewer restrictions. Since then, they've created a comprehensive product line that is effective, affordable, and a pleasure to consume. Since its inception, CBD LION has won numerous product awards and garnered over 3,000 great reviews!
In Conclusion
While Georgia State and Federal Law considers delta 9 THC from marijuana illegal, hemp derived Delta 9 THC products remain legal! This allows residents access to THC benefits without an active medical program! Though it is legal now, these products have caught lawmakers' attention. The law is written in a difficult way to ban Delta 9 THC products as they are considered a full spectrum hemp product. If you enjoy the ability to buy these products, you must stay vigilant and lobby your local lawmakers as there has been success keeping THC hemp products legal in multiple states. For now, enjoy that reasonably priced THC hemp derived products the 2018 farm bill made legal!