Posted by CBD LION on on Sep/Wed/2021
CBD, Essential Oils and Terpenes: A Powerful Combination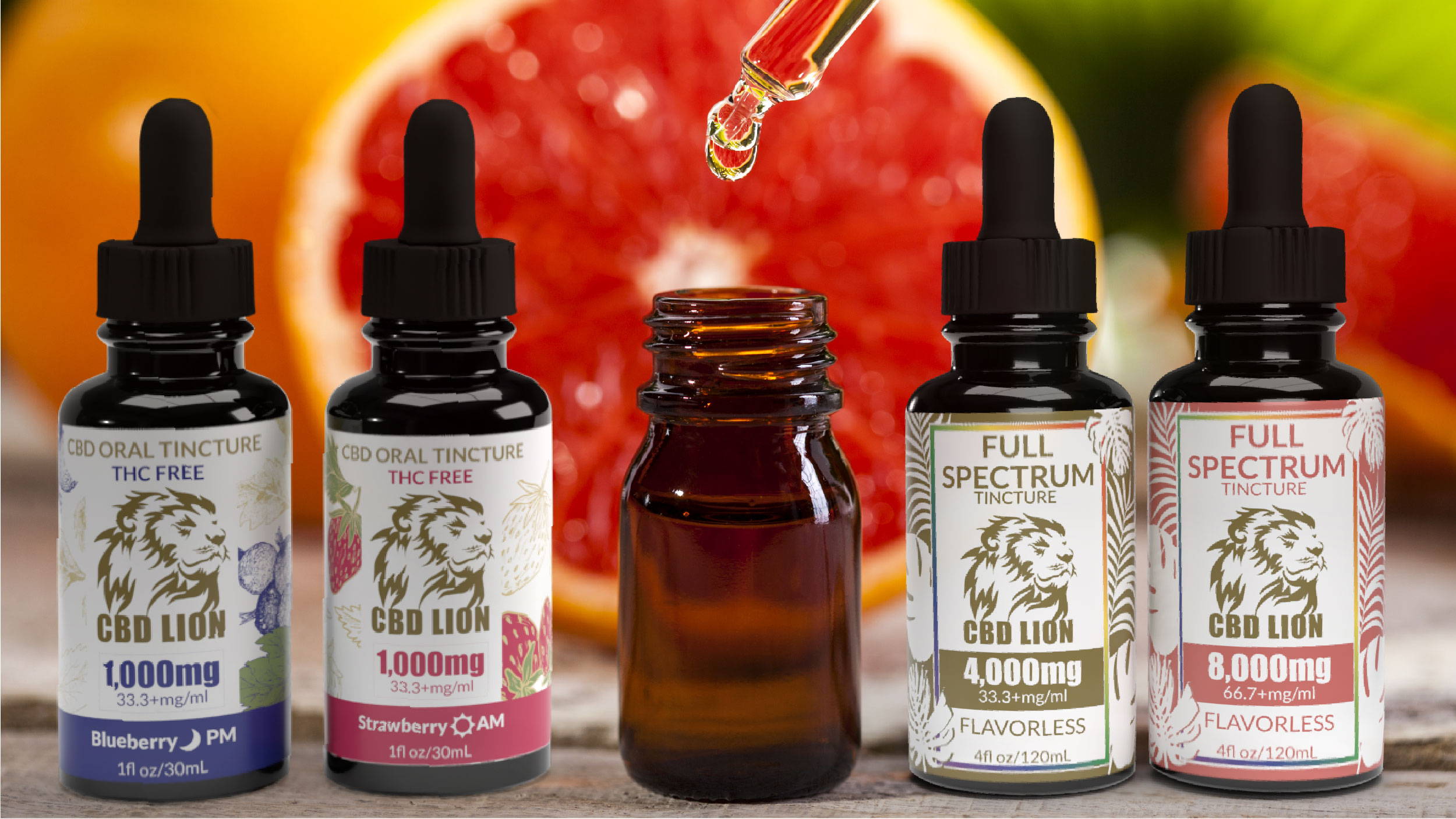 CBD has been gaining a lot of attention in the last few years. Many people use it for health benefits, but not everyone is aware that CBD can also be combined with essential oils and terpenes. This is an essential combination that many people don't know about yet! This blog post will discuss how CBD works with both terpenes and essential oils to create a powerful healing experience for your body.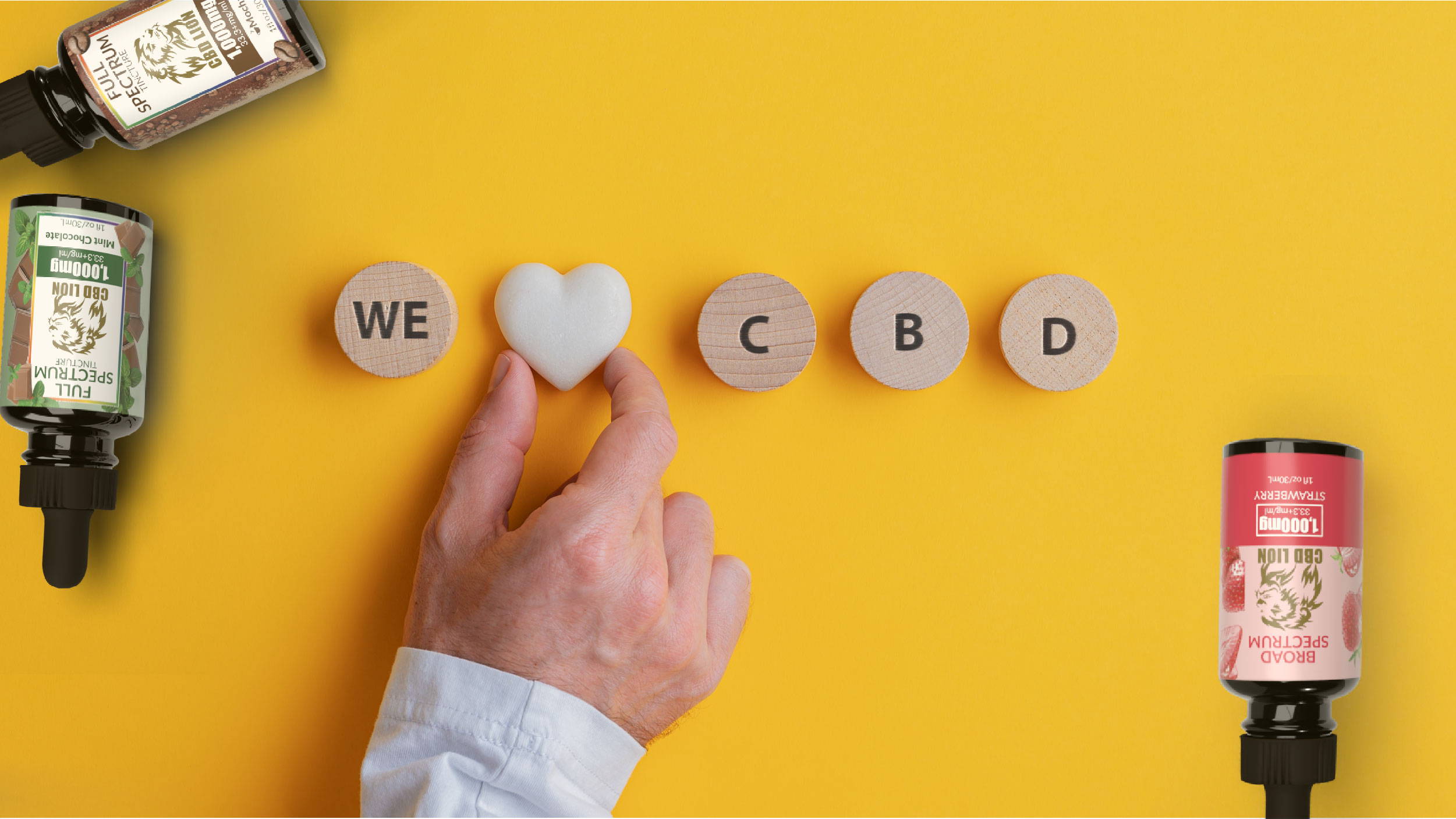 CBD is an abbreviation for its scientific name cannabidiol. It is a non-psychoactive component of the cannabis plant. It was most commonly found in hemp and was legalized when it was fully descheduled in the 2018 farm bill signed into law by President Trump.
Hemp is the most abundant CBD source. By law, any Cannabis Sativa plant that contains less than 0.3% THC.
Everyday CBD products are CBD oil tinctures, lotions, gummies, and bath bombs. Each has a unique aspect that can potentially help supplement your endocannabinoid system and provide relief.
What are Essential Oils?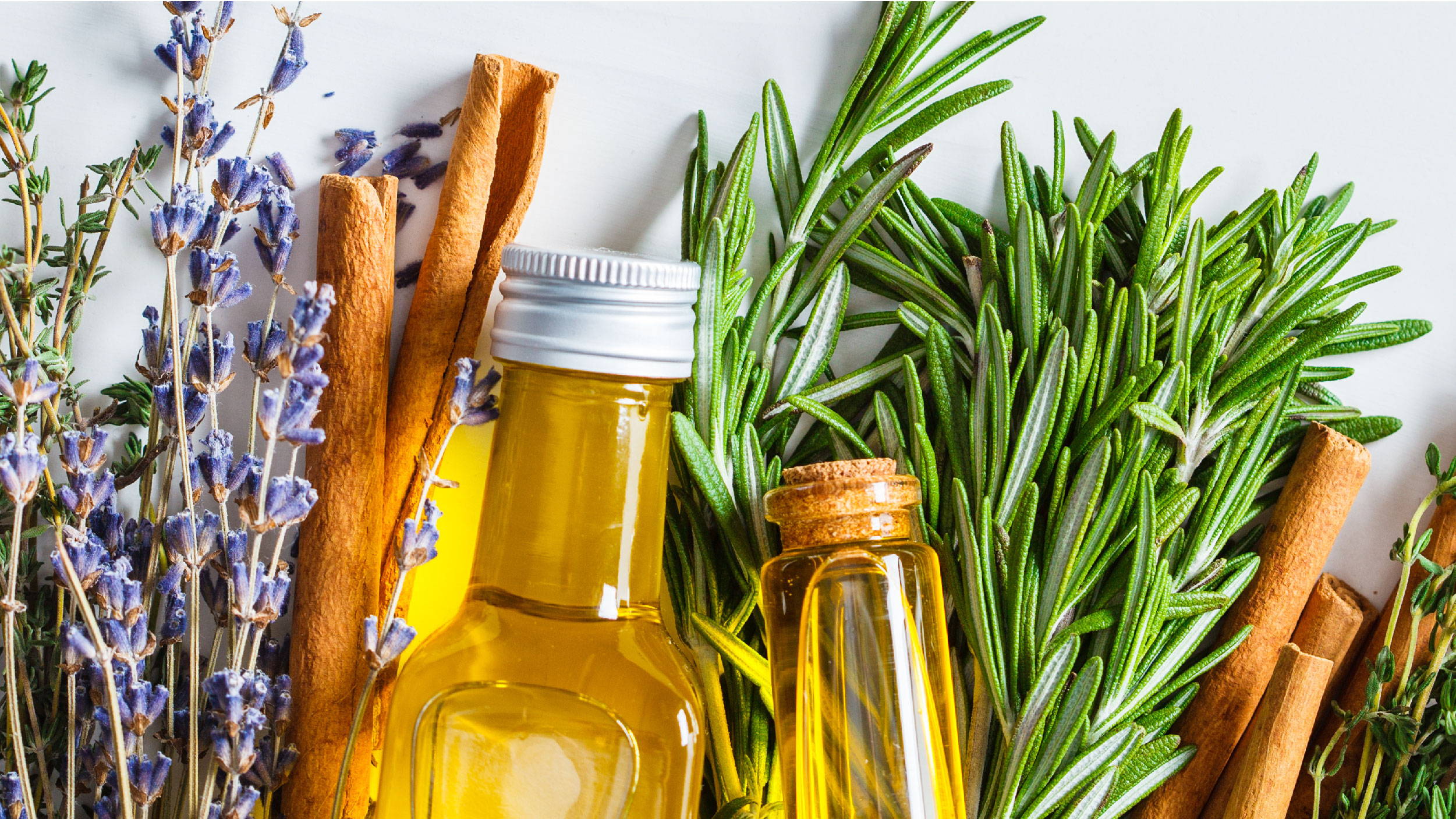 Essential oil is found in plants and is responsible for flavor, rich aroma and has been found to have specific potential benefits. They are sold in various forms like tinctures, aroma diffusers, bath bombs, and rubs. Most plants contain essential oils. Common plants associated with essential oils are cinnamon, eucalyptus, lavender, peppermint, pine, and cedar. There are many more, and new ones continue to be discovered.
What are Terpenes?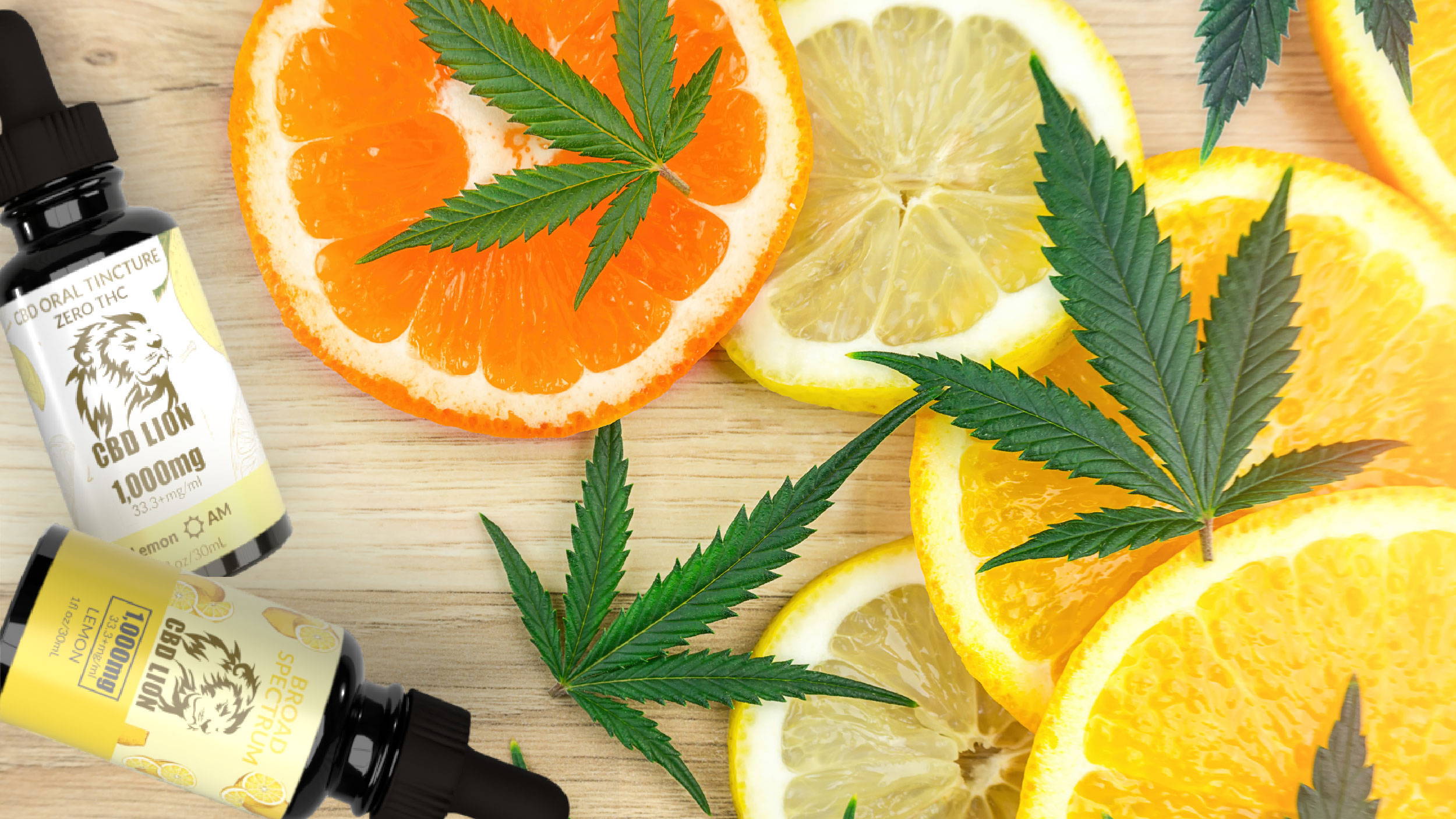 A terpene is an isolated compound of essential oil that is often responsible for specific smells or tastes. Terpenes can be extracted from the essential oil and be used as an ingredient.
Different terpenes take on a lot of the effects of the host plant. For example, the pinene terpene has a pine smell and taste and comes from essential oils in pine trees. Limonene is another popular one with a lemony citrus smell and taste and is common in essential oils from lemons.
Each terpene is known to have specific potential benefits that can be blended into other products for a powerful combination.
Potential Benefits
Studies have been found that CBD, essential oils, and terpenes can potentially have health benefits. They can alter moods, promote relaxation, and more.
The terpenes may also offer some different benefits like relieving pain or promoting relaxation.
CBD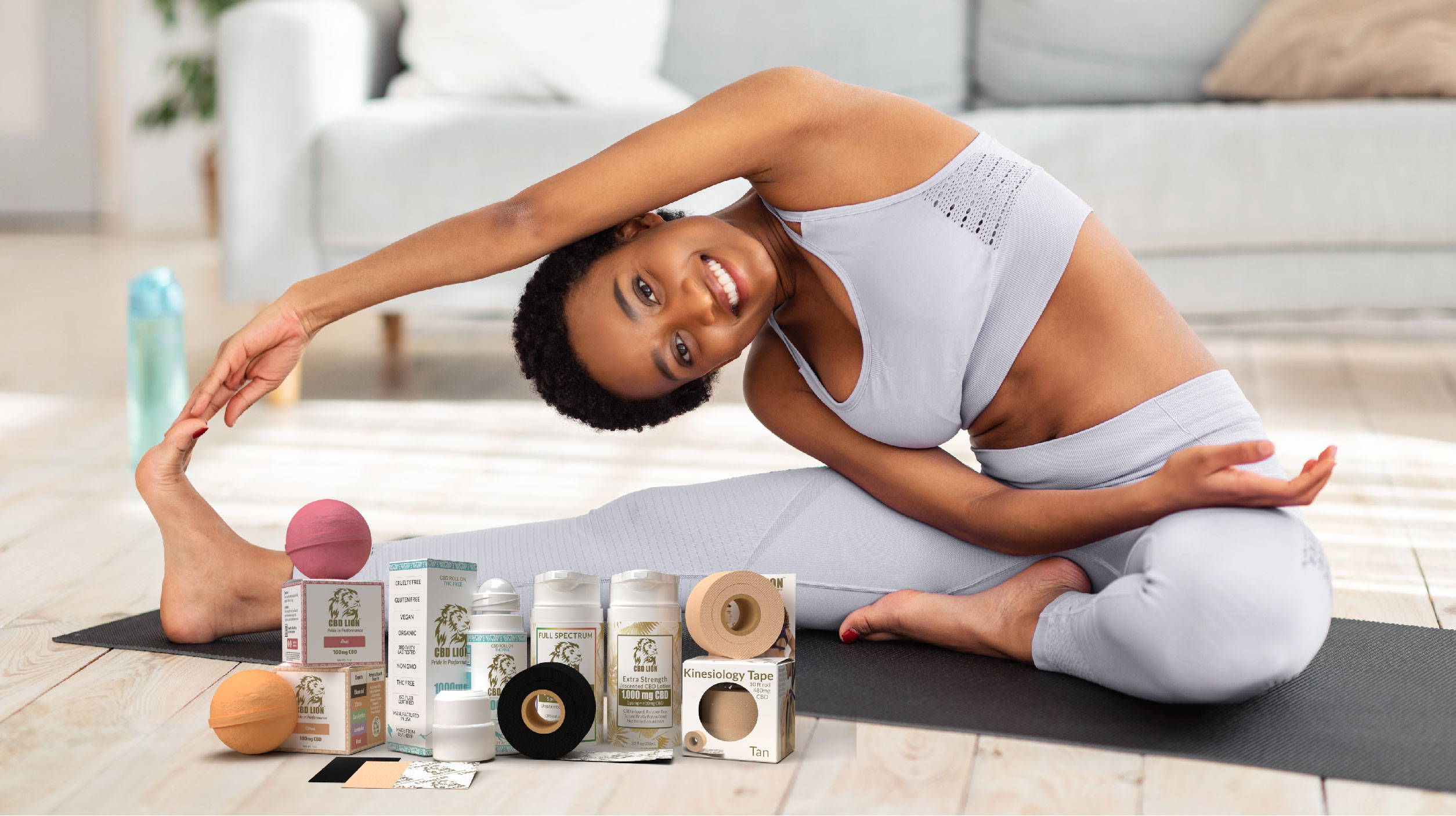 Some research has found that CBD may help with conditions such as anxiety, depression, and more. One study, in particular, found that people who were involved in an experiment felt less anxious overall when taking CBD oil than those not given the CBD.
Most benefits of CBD come from a deprived endocannabinoid system. The cannabinoid shortage causes the body to lose its homeostasis and balance. Supplementing with CBD allows the endocannabinoid system to replenish and help bring the body back into balance.
Essential Oils
Holistic health advocates have used the natural power of essential oils for many years.
Essential oils are obtained from plants by distillation. They have been used for centuries in aromatherapy as a complementary aid that may help with problems such as anxiety, depression, energy, and more.
Different essential oils also provide additional benefits. The essential oils of cedar, lavender, and peppermint have been found to reduce blood pressure. Other types may be more suited for skin use or help with anxiety relief.
Terpenes
Since terpenes are derived from essential oil, they too have overlapping benefits.
The wide variety of terpenes allows for many potential benefits like anti-fungal, antidepressant, inflammatory, neuroprotective, pain relief, and much more.
Common Types of:
CBD, Essential Oil, and Terpenes do not have a single substance that represents them. Think of them more as a category that contains a wide array of subcategories.
CBD
CBD has three primary extracted forms. Isolate, broad-spectrum and full spectrum.
CBD isolate is a white crystal-like powder that is 99% pure CBD. It's extracted either through a CO2 or solvent extraction method. The CBD is pulled from oil from the hemp biomass called the distillate. Isolate does not contain any other substances besides CBD and is THC-free.
Broad-spectrum is a distillate oil extracted from the plant. It adds an extraction step that removes THC from the oil. Each hemp strain has a different profile that contains minor cannabinoids. Some strains are high in CBG or have a small amount of a wide variety like CBN and CBDA. Broad-spectrum is ideal for those wanting the strongest THC-free product.
Full-spectrum is similar to broad-spectrum as it is distillate oil extract. The difference is the oil is unaltered and leaves all the cannabinoids and natural terpenes from the hemp plant intact. It does contain a trace amount of THC (less than 0.3%). The amount of THC will not cause anyone to get high. It is the strongest CBD type and has the highest potential to provide relief. The minor cannabinoids working with the CBD create an Entourage effect.
Essential Oils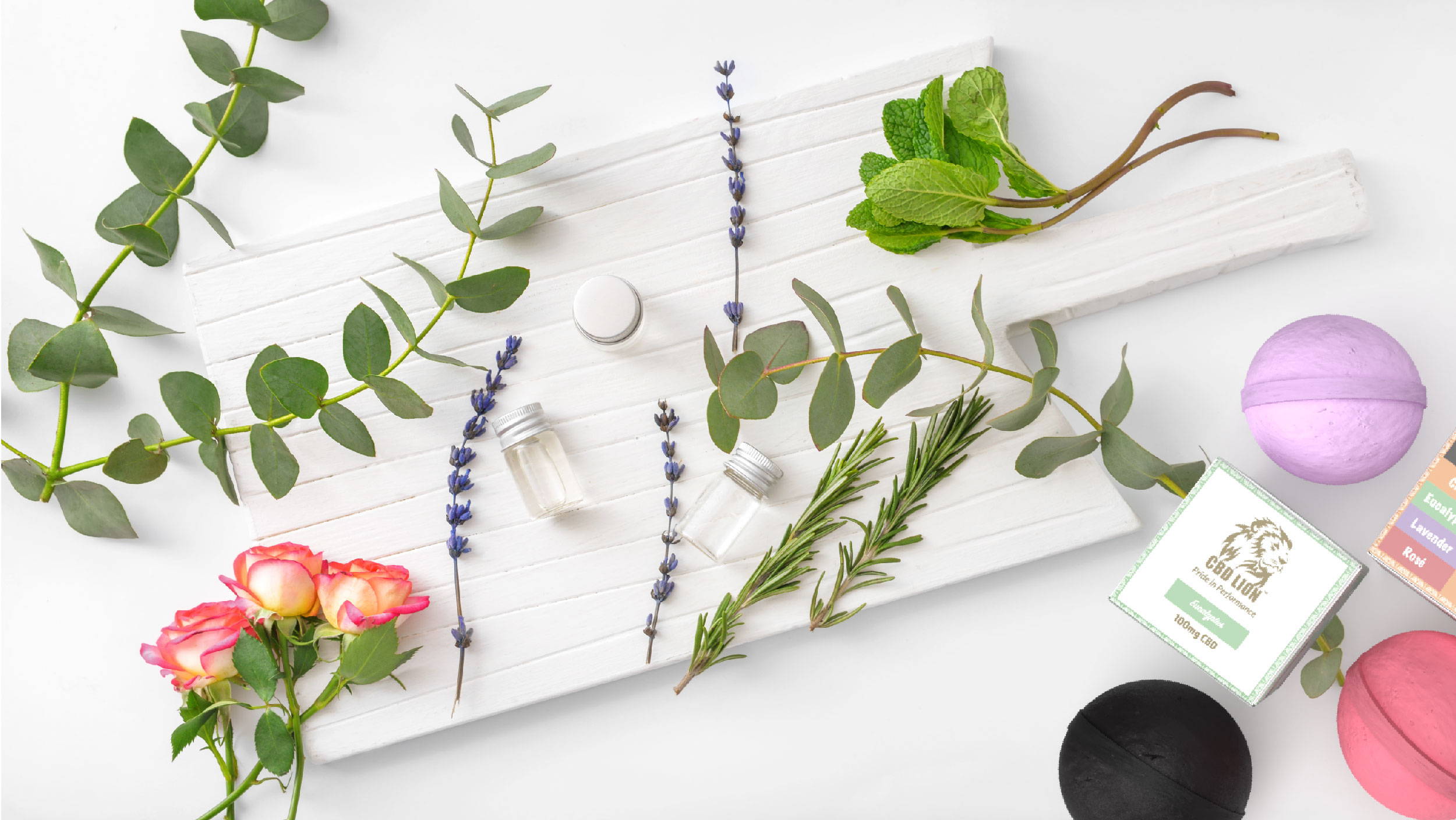 There are a ton of essential oils! Aroma web lists over 130 of them in their directory. A lot of plants have their essential oil creating a diverse range. Essential oils come from all types of plants and parts of the plant. For example, Pine trees produce multiple essential oils found in the bark and pine needles themselves. Flowers contain oils in their pedals and stems. Since the variety of essential oils is so big, it's best to group them by the specific potential benefit to narrow it down. The best essential oils for relaxation and anxiety relief are bergamot orange, chamomile, clary sage, lavender, lemon, neroli, rose, and ylang-ylang. If you want to sleep, your best to try lavender, ylang-ylang, chamomile, peppermint, bergamot, sandalwood, cedarwood, marjoram, clary sage, and eucalyptus. To ease pain, you'll want to experiment with lavender, rose, bergamot, and a variety of blends. The list can be endless as essential oils come in so many different forms.
Terpenes
You saw the massive amount of essential oils and their potential benefits. With terpenes, it's the same situation. Remember, terpenes are isolated from essential oil. If you thought 130 essential oils are a lot, there are 20,000 terpenes! Terpenes were made famous by their association with cannabis. Different strains contain different terpenes that give off different aromas and effects. It's been found that cannabis has 150 other terpenes amount different strains. There are not many plants that claim that amount of variety. Terpenes also can be grouped to form a terpene profile. This blend creates a specific taste and can have a diverse range of benefits.
These are best to group in by effect as well. To fight inflammation, the best terpenes associated with relief are limonene, myrcene, linalool, caryophyllene, eucalyptol, nerolidol, and pinene.
Some terpenes great for anxiety are limonene, caryophyllene, and myrcene. You'll notice these three also helped with inflammation. Each terpene does not have just one benefit; it can be incredibly diverse. Focus on terpenes is multiplying, and new ones are being studied and put to use every day. We've only scratched the surface of what these compounds are capable of.
The Entourage Effect
The entourage effect is all the substances together work to provide a more powerful effect than each substance on its own. Some products like broad and full-spectrum have additional minor cannabinoids to support an entourage effect. Some isolate products have terpene profiles added to create it without the presence of other cannabinoids.
All CBD products with these additional compounds have a more substantial potential effect.
CBD products with Essential Oils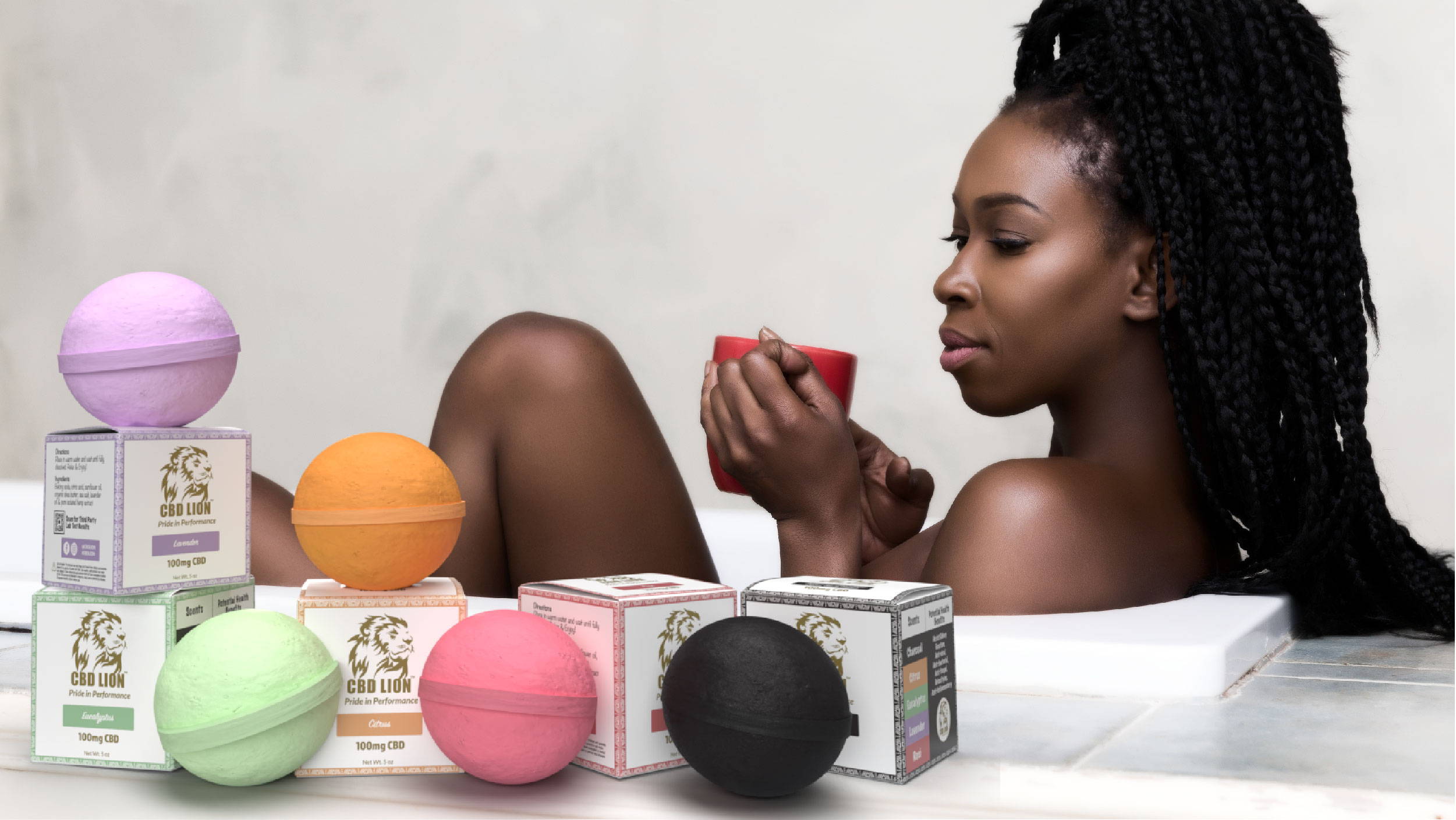 At CBD LION, our products that combine CBD with essential oil are our bath bombs. We use oils that promote relaxation and body function. Combined with CBD oil, it makes for a great bath experience. Baths encourage wellness, and bath bombs are a product that takes it to the next level. Our CBD bath bombs are available in Activated Charcoal, Citrus, Eucalyptus, Lavender, and Rosé. Each one features 100mg of CBD oil. It's a favorite for those looking for a CBD essential oil product.
CBD products with Terpenes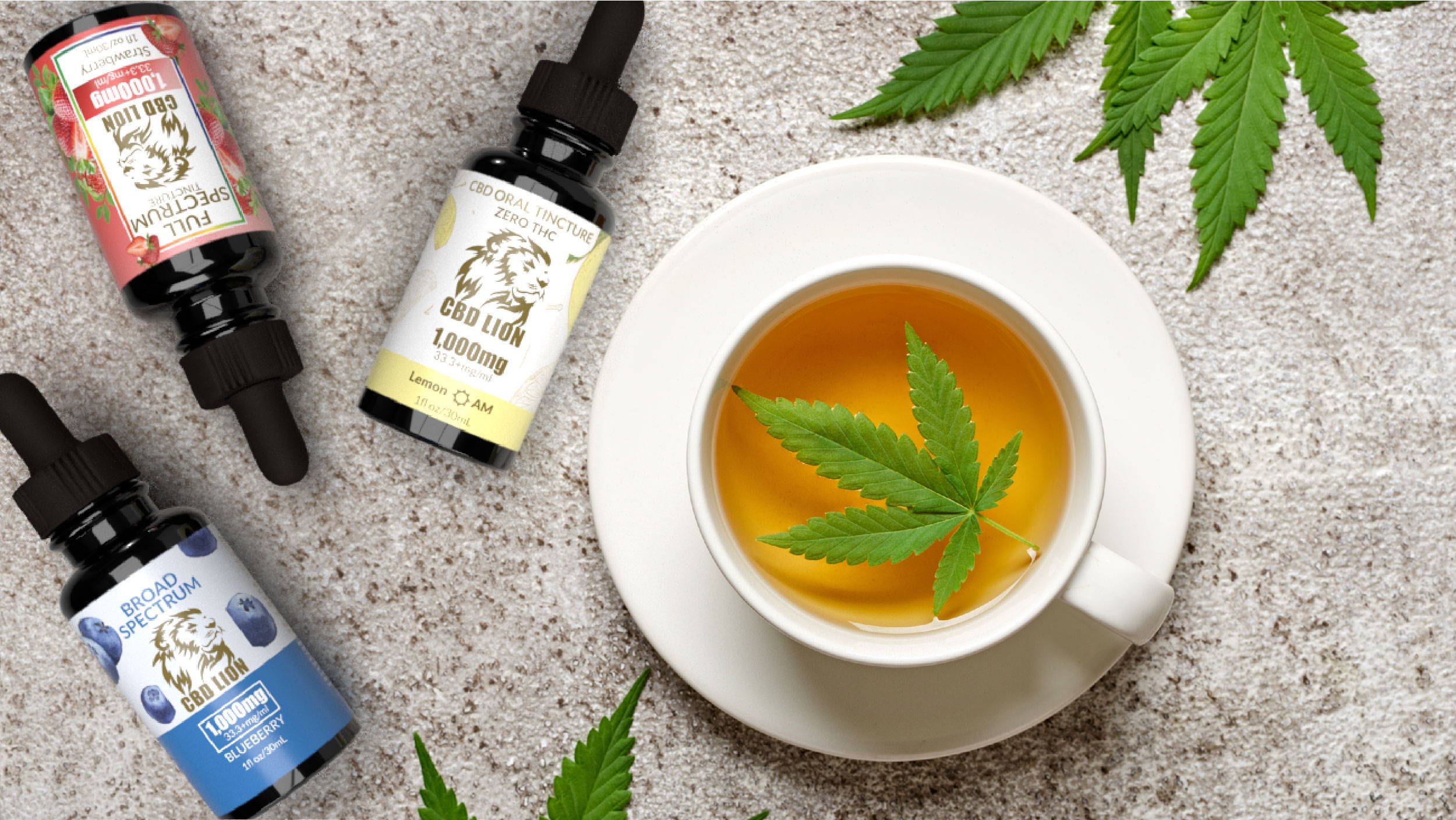 Our flavored tinctures are a leading product that combines robust terpene profiles with CBD oils. It's a great CBD option for anyone looking to try CBD for the first time to the everyday user. We have three categories of tinctures, isolate, broad-spectrum and full spectrum. Each one is infused with the highest quality, food-grade terpenes on the market.
Our flavored tinctures are favored to an AM terpene profile and a PM terpene profile. The AM flavors consist of Lemon, Mocha, and Strawberry. The PM flavors are Blueberry, Grape, and Mint Chocolate.
The AM terpene profile aims for alertness, energy, focus, and calmness. The PM profile pack's primary goal is to aid with sleep. Don't worry if you take an AM at night or a PM during the day. The potential effects are subtle and are not like caffeine or Nyquil.
The isolate is ideal for the beginner or someone that wants a THC-free product. It's also the most affordable and is available in two sizes, a 500mg 15mL bottle and a 1000mg 30mL bottle.
Broad Spectrum hemp oil is the following flavored tincture line. It's THC-free like the isolate but contains minor cannabinoids in addition to CBD and the terpene profiles. This sets the stage for an even more substantial entourage effect for a higher potential relief.
The king of the flavored tinctures is the full spectrum line. This CBD product has it all. It's an unaltered CBD distillate oil that keeps every single minor cannabinoid intact. Including THC, but at the legal concentration of less than 0.3%. It takes everything we know about the entourage effect and packs it into this high-end product. If you are not subject to drug testing and want the most potent flavored tincture we offer, this is it!
CBD LION's history with Terpenes
Here at CBD LION, we pride ourselves on our experience with the cannabis Sativa plant. The co-founders came from one of the most significant recreations and medical cannabis companies. At the start, most CBD companies were vape companies trying to ride a trend.
Since we came from a cannabis background, we knew the importance terpenes had with cannabis strains and innovated a CBD mixture with unique terpene profiles. CBD oil doesn't have the terpene variety like marijuana due to the limited amount of hemp strains. So we took food-grade terpenes that mimicked specific cannabis strains known to help.
The first product we did this with was our vape line. While all other companies were flavoring with harmful additives, we were using terpene profiles. This not only made our products taste great, but it also made them more powerful. We innovated a terpene chart in the CBD space that was used by thousands of customers to help. Sadly we had to shut down our vape line due to the PACT act not letting us ship to end-users.
We took that same technology we pioneered in the vape line and brought it to our tinctures. The benefit of terpenes and the entourage effect has made them a hit and one of our most popular products.
Commitment to quality
At CBD LION, we are here to provide you a high-quality, safe product for sale. We produce our products in our certified ISO 7 cleanroom, so you have a pure product with no contamination. Our products are also two-time, 3rd party lab tested. We do a full panel test on the raw CBD and then retest the end product for potency. This is done by the batch, so you can see exactly what you have. We also pioneered the QR code on the products to easily access the test results for your product. Transparency and quality are what we strive for.
Our current line of products consists of bath bombs, edibles, tinctures, topical products, and sports tape. We also offer free shipping on all orders of CBD.
In Conclusion
When it comes to picking up a CBD product, choosing one with an essential oil or terpene profile can naturally enhance the ability to help. The entourage effect is an easy way to make a product more potent and increase the impact on the body. Cannabidiol is a fantastic compound that can accomplish a lot. Still, with just the addition of essential oil or terpenes, it can be a game-changer.
Make sure you purchase your CBD products from a high-quality manufacturer. Please do not trust any lab result unless it is certified by that lab. Wellness is the number one priority, and buying from a low-quality vendor can be a safety risk.
These statements and products have not been evaluated or tested by the FDA. They are not intended to diagnose, treat, cure, or prevent disease. Do not use if you are pregnant or lactating. Always consult a medical physician before consuming a new product for your safety.