Posted by CBD LION on on Oct/Tue/2020
CBD and Pets
Did you know your pets can benefit from CBD as much as humans can? That's right dogs and cats have an endocannabinoid system just like humans and regulates sleep, stress, anxiety, hyperactivity and many other functions. It's cheaper for them to use CBD as their small bodies don't require as much as humans do. A lot of our customers have seen great results from young pups and kittens all the way up to the seniors.
CBD Lion pet tinctures are the same quality as the human grade and are made from organic, non-gmo, gluten free ingredients.Both tinctures are the same strength at 16.7mg/ml of CBD but one is a 15ml at 250mg total and the other at 30ml with 500mg total. The pet tincture is flavorless and can easily be added to food or treats.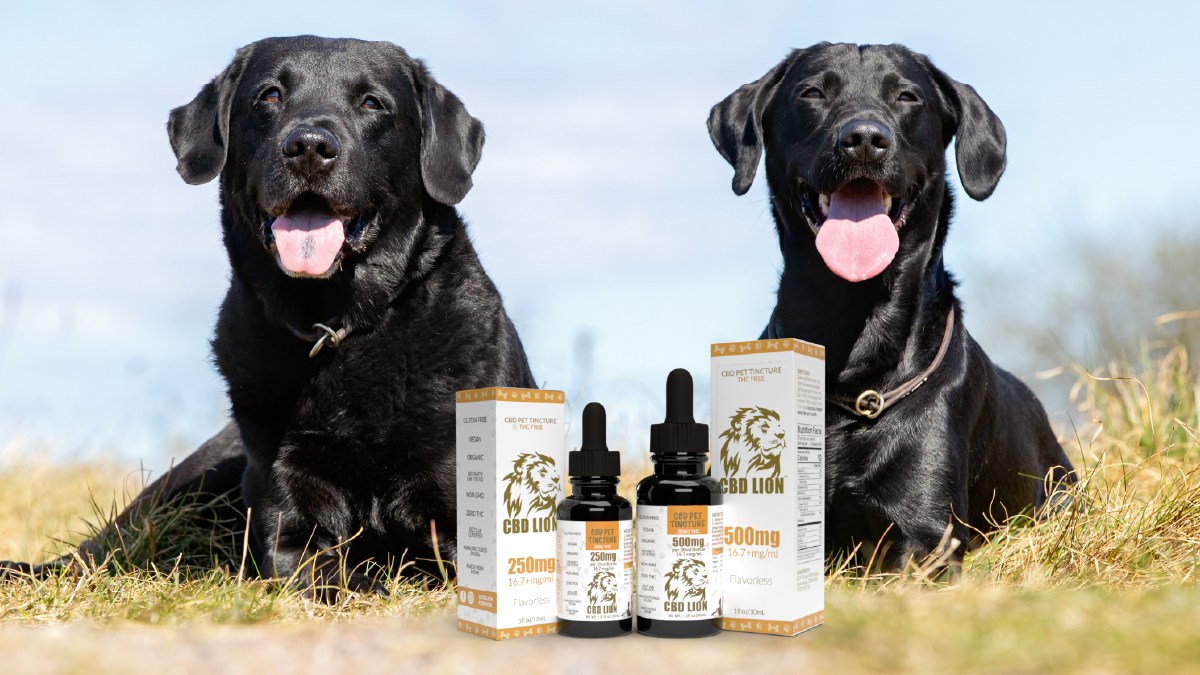 Recently we introduced CBD infused pet treats.Like the rest of the line we used best practices for these treats. This is not an off the shelf dog treat that is sprayed with CBD like a lot of the cheap ones out there. This is made from scratch with Organic, non-gmo, vegan, gluten free ingredients. One big difference with our treats in comparison to the tinctures is the fact it's made with full spectrum CBD. That means that in addition to CBD there are additional minor cannabinoids to increase the chance of effectiveness. The CBD pet treats are available in two flavors, Apple and an Original Cinnamon Oat flavor. Each treat contains 5mg of CBD and comes in two sizes, 5 pieces per treat bag and 30 pieces per treat bag.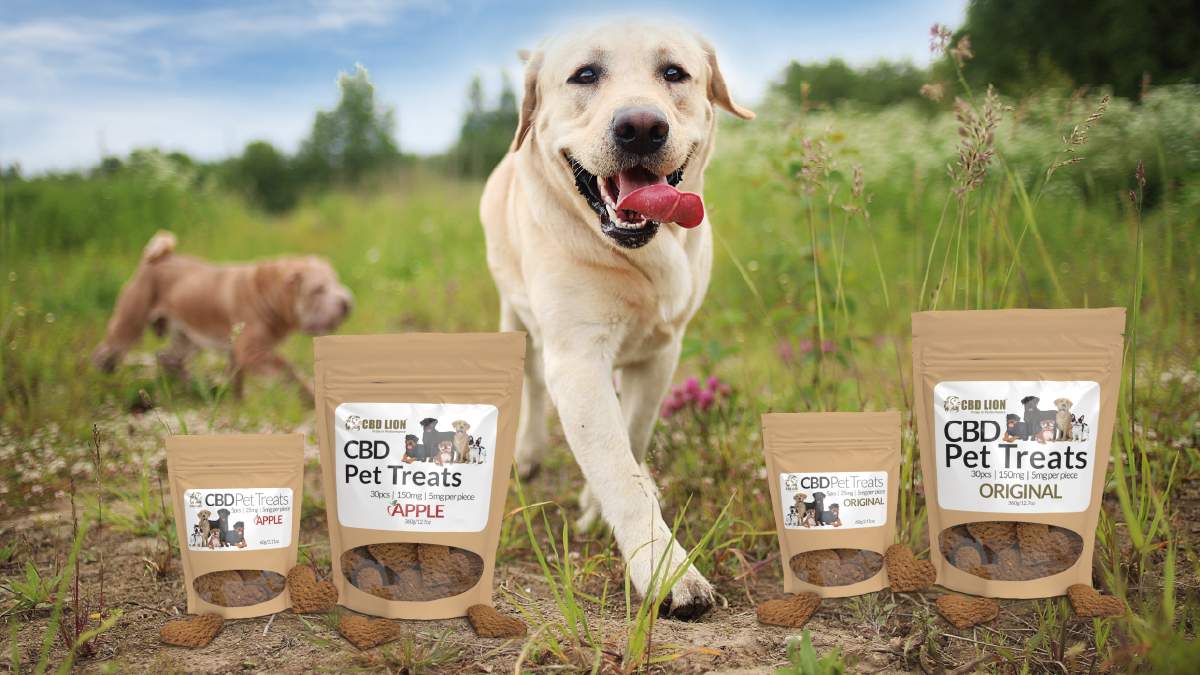 So you are probably wondering when should pet's take CBD? It all depends on your reason for using CBD. For general wellness it's best to take CBD during breakfast and dinner.If the animal has a more extreme need, add some during lunch as well. If you are trying to stop separation anxiety, administering an hour before you leave allows plenty of time for the body to process the CBD.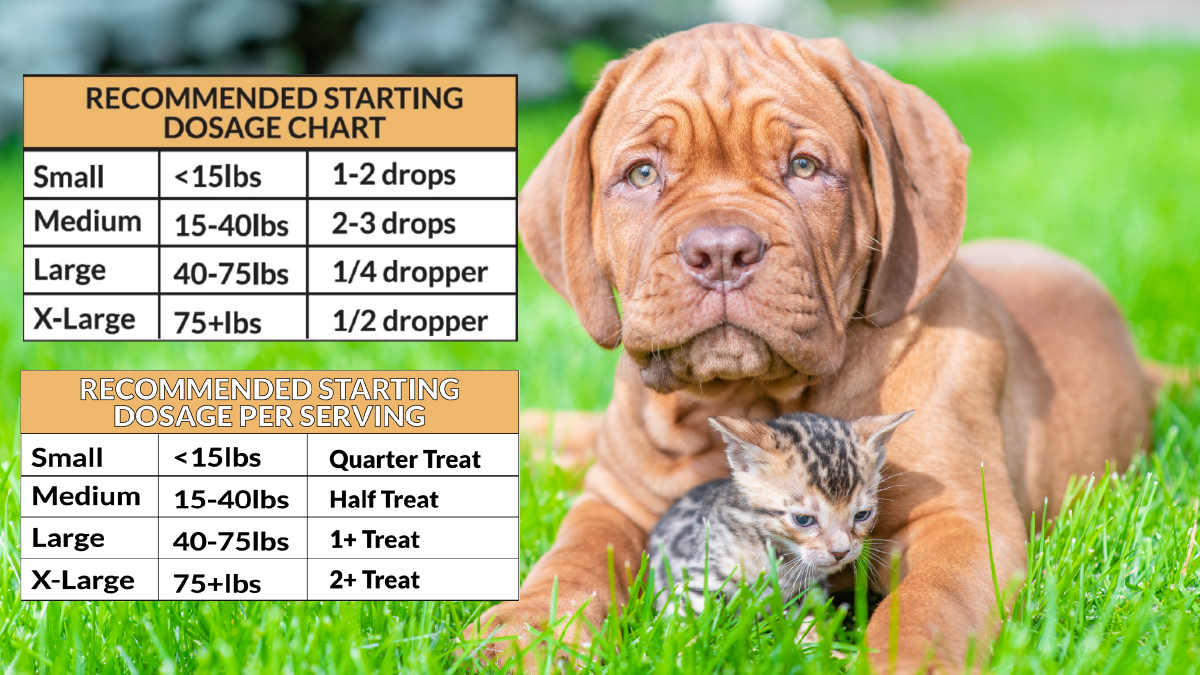 If you are wondering what option would be best for you there are a couple of unique benefits to each the tincture and treat. The tincture can be a little bit easier to dose with the graduated dropper.Breaking off a treat to get 2.5mg is not as easy.You can also add it to food or snacks.The treats are a great option if you want something simple your pets will love.No need to worry about dripping CBD on food and wondering if the pet got all of it.With the infused treats you can rest easy knowing your pet has CBD in their system.
Our pets hold a special place in our heart. As our pets age or illness arises, remember there is a natural aid in CBD that could be a big help for them.