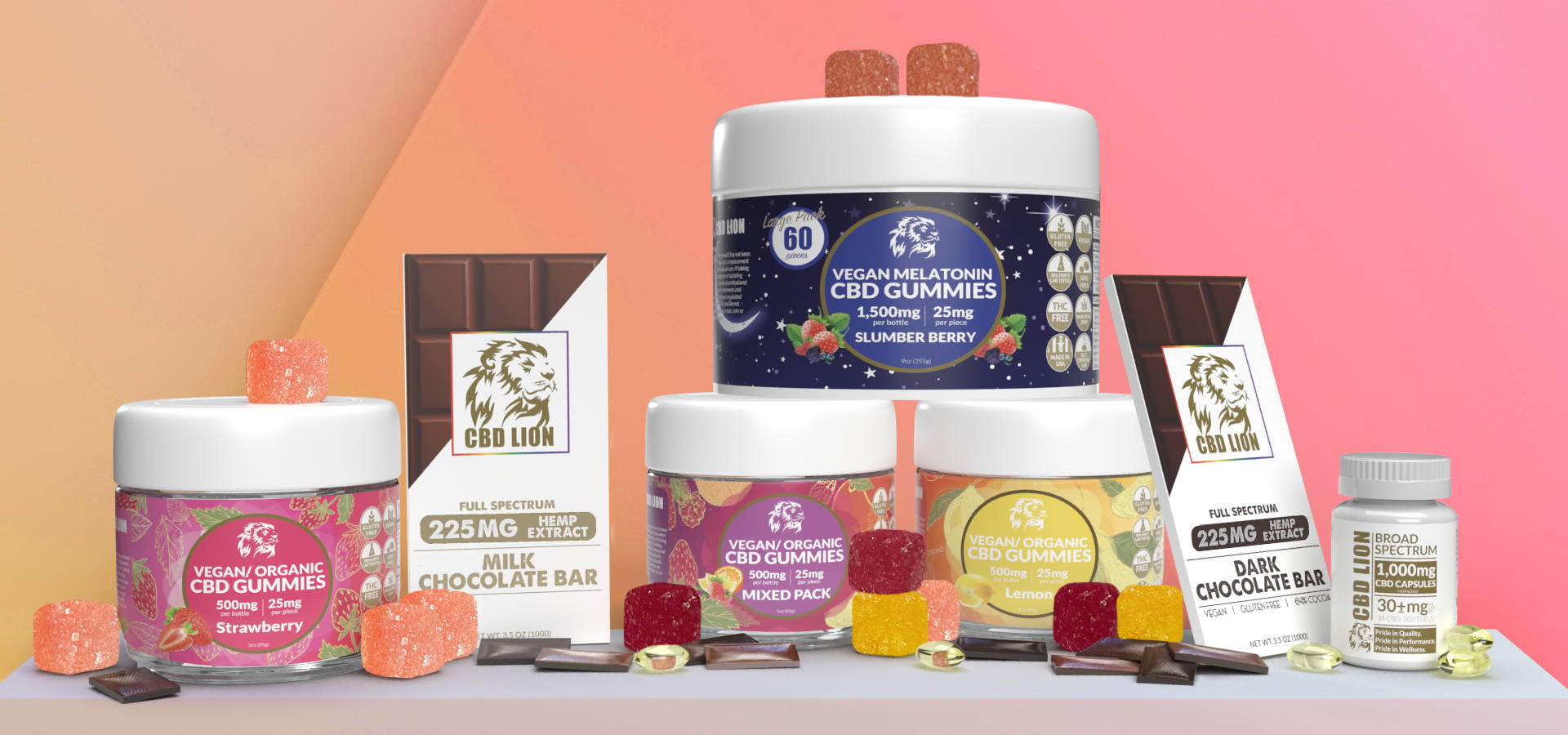 GUMMIES 300mg-750mg (Regular Pack | 1 Month Supply)
GUMMIES 1,500mg-2,000mg (Large Pack | 2-3 Month Supply)
CBD CHOCOLATE AND CAPSULES

WHICH EDIBLE IS RIGHT FOR ME?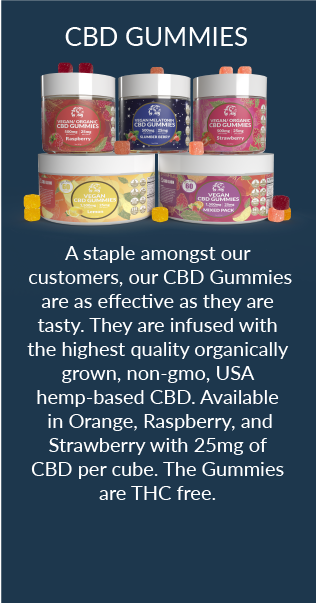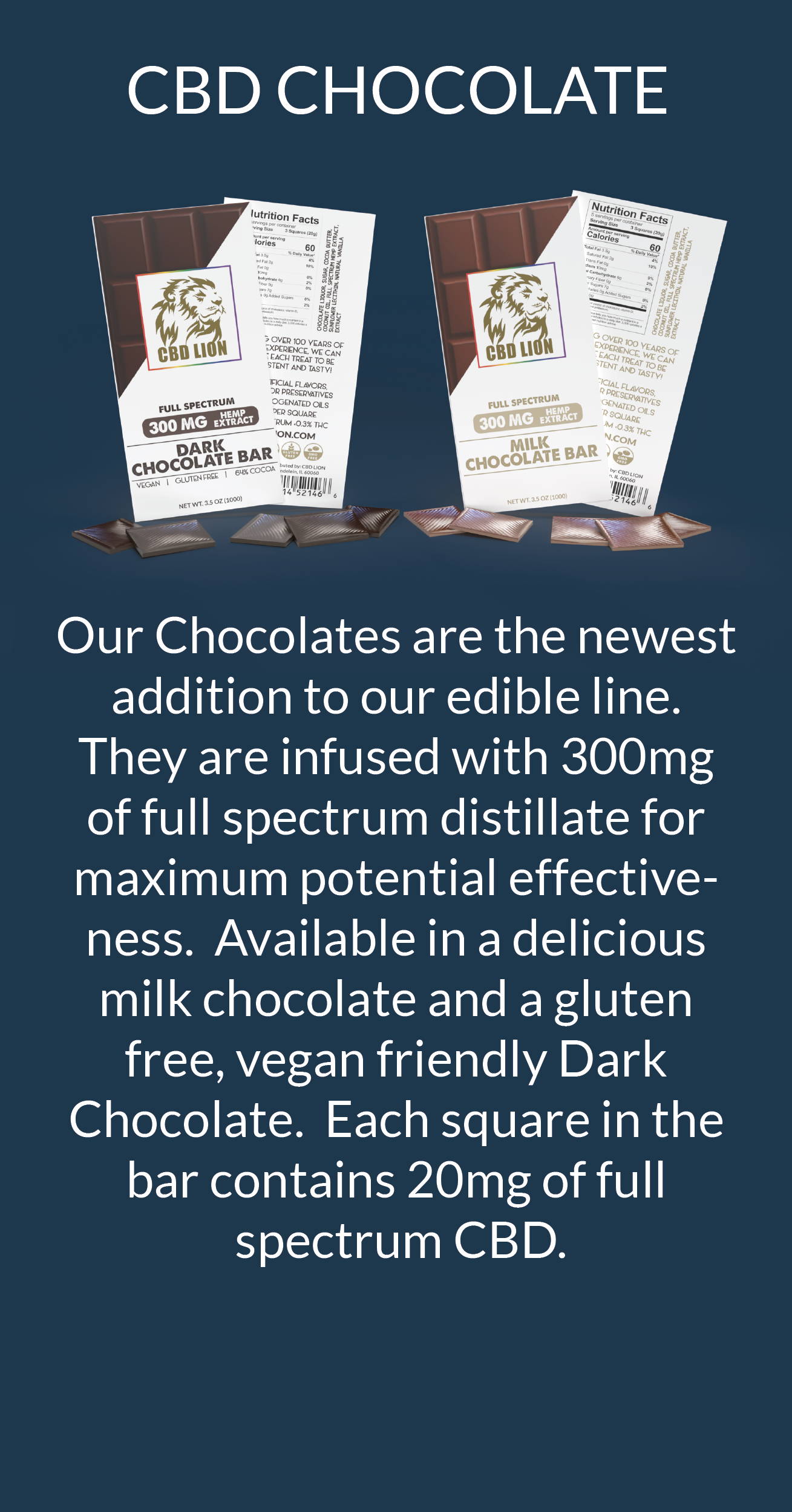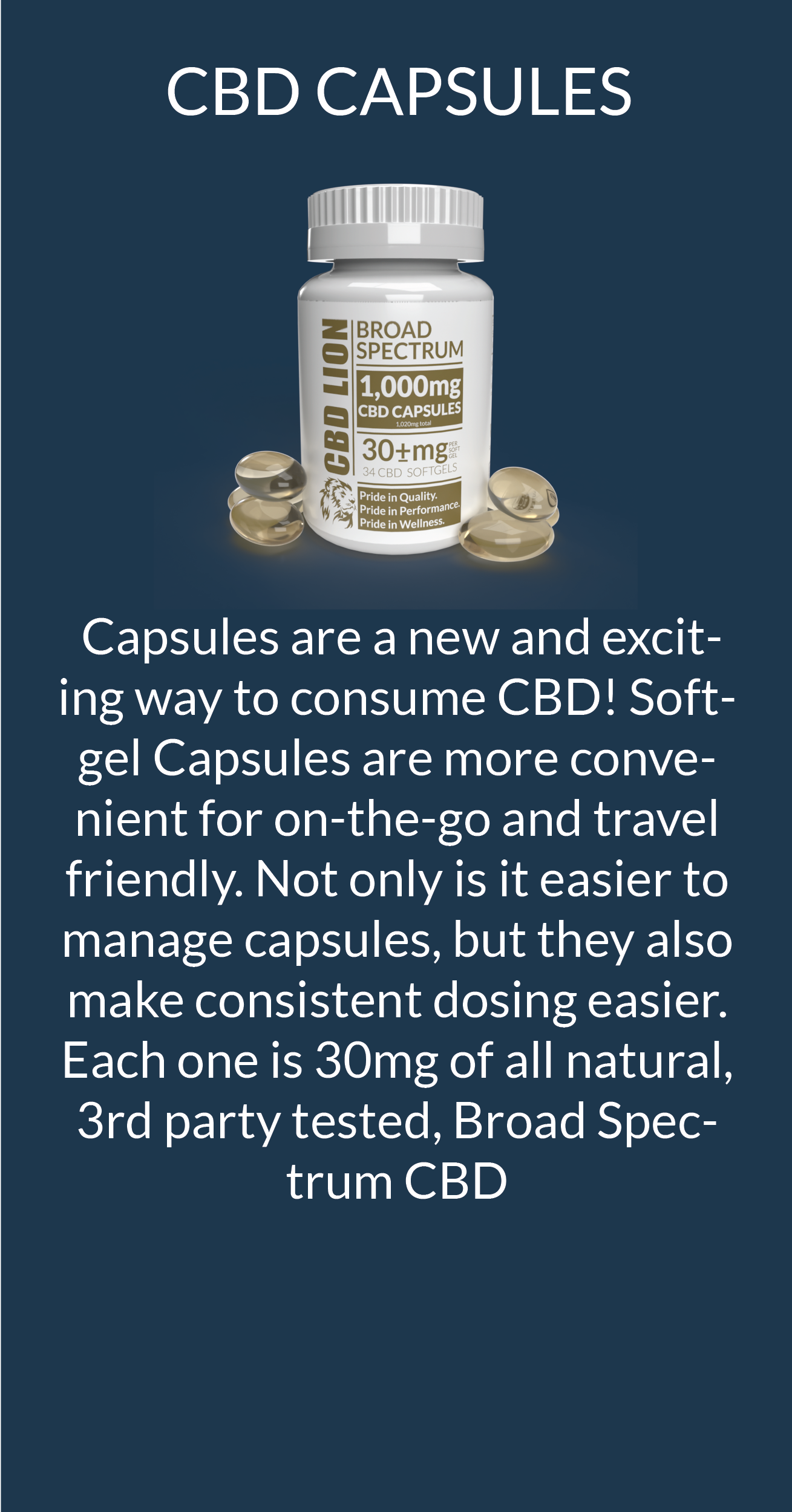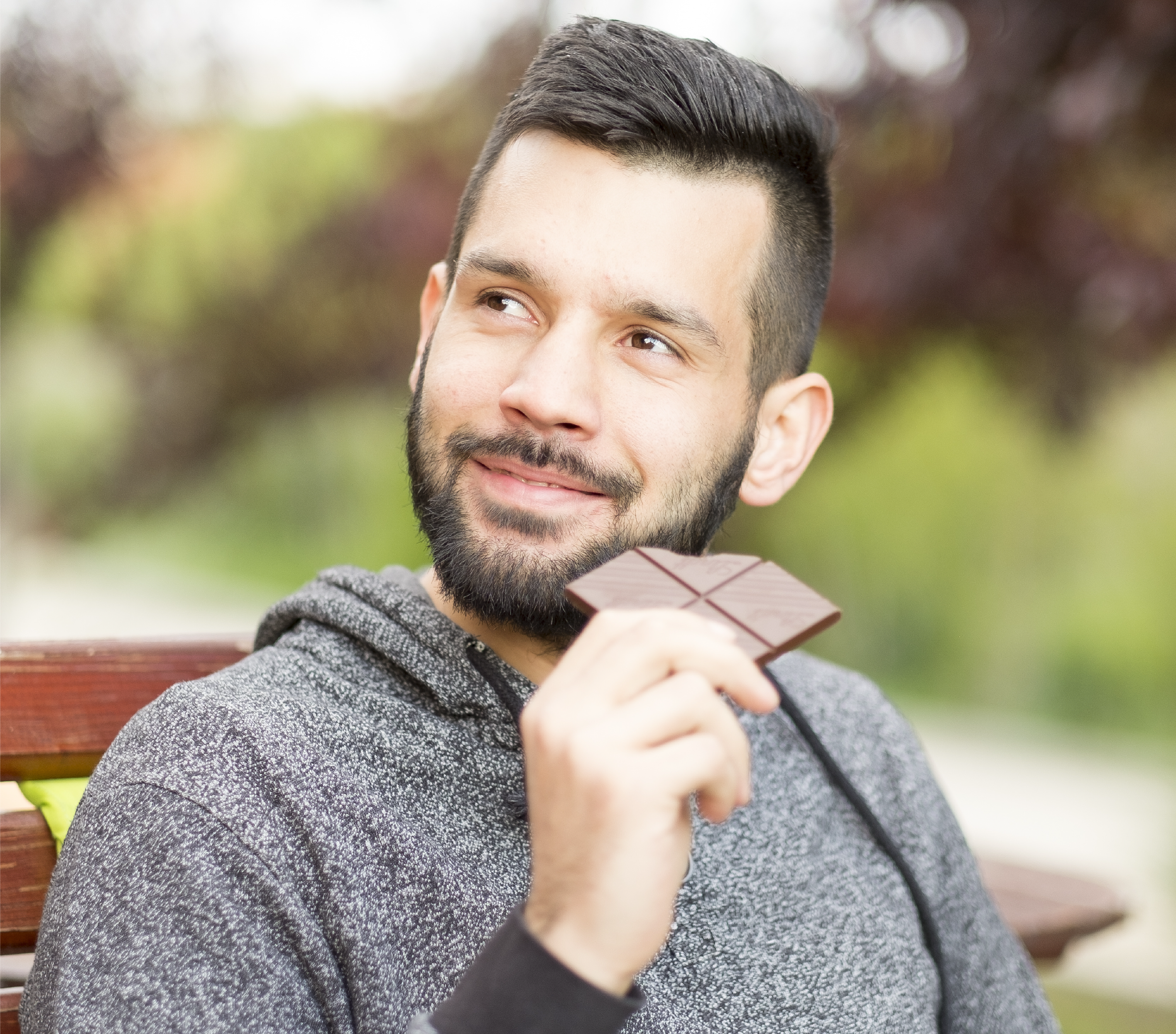 Edible products are the tastiest way for those who have a sweet tooth and the desire for an easy to consume CBD. All of our products are pleasurable to consume, but the CBD edibles take that to another level. They are convenient to take because knowing the amount of CBD is easy, as they are portioned out by piece.
WHY CHOOSE CBD LION EDIBLES
We know that there are many CBD Edible formulas out there. But we take pride using the highest quality CBD in every one of our products. We give transparency to our customers by providing third party lab test results to ensure high quality and proper dosage. Our team has manufacturing experience in processing and cultivating cannabis.
We set the industry standard by manufacturing in our certified ISO 7 Clean Room. We provide quick, efficient customer service, whether you have a question about CBD or your aren't sure which product to use for your specific needs. Our team is here to support our customers.
Taken by the mouth, absorbed by the digestive tract. Our edibles were designed with taste in mind, coming in a variety of flavors including; Strawberry, Raspberry, Orange, Milk Chocolate, and Dark Chocolate. We always suggest consistent use for best results. Delivery Speed: Slow onset (feel effects within 90min) may last 4-6 hours. Recommended to take on an empty stomach for full effects.
PROPERTIES OF CBD EDIBLES
CBD edibles are great for achieving wellness support throughout your entire body. Our chocolates are the newest addition to our edible line. They are infused with 300mg of full spectrum distillate for maximum potential effectiveness. Available in a delicious milk chocolate and a gluten free, vegan friendly dark chocolate. Each square in the bar contains 20mg of full spectrum CBD.
A staple amongst our customers, our CBD Gummies, are as effective as they are tasty. They are infused with the highest quality, organically grown, non-gmo, USA hemp-based CBD. Available in Orange, Raspberry, and Strawberry with 25mg of CBD per cube. The Gummies are THC free.
Quick, flavorless, and potent, Our capsules each contain 30mg of Broad Spectrum CBD. They are about the equivalent strength of 1 dropper of our most popular 1,000mg Tincture. Each bottle features 34 capsules for over a month's supply of daily use.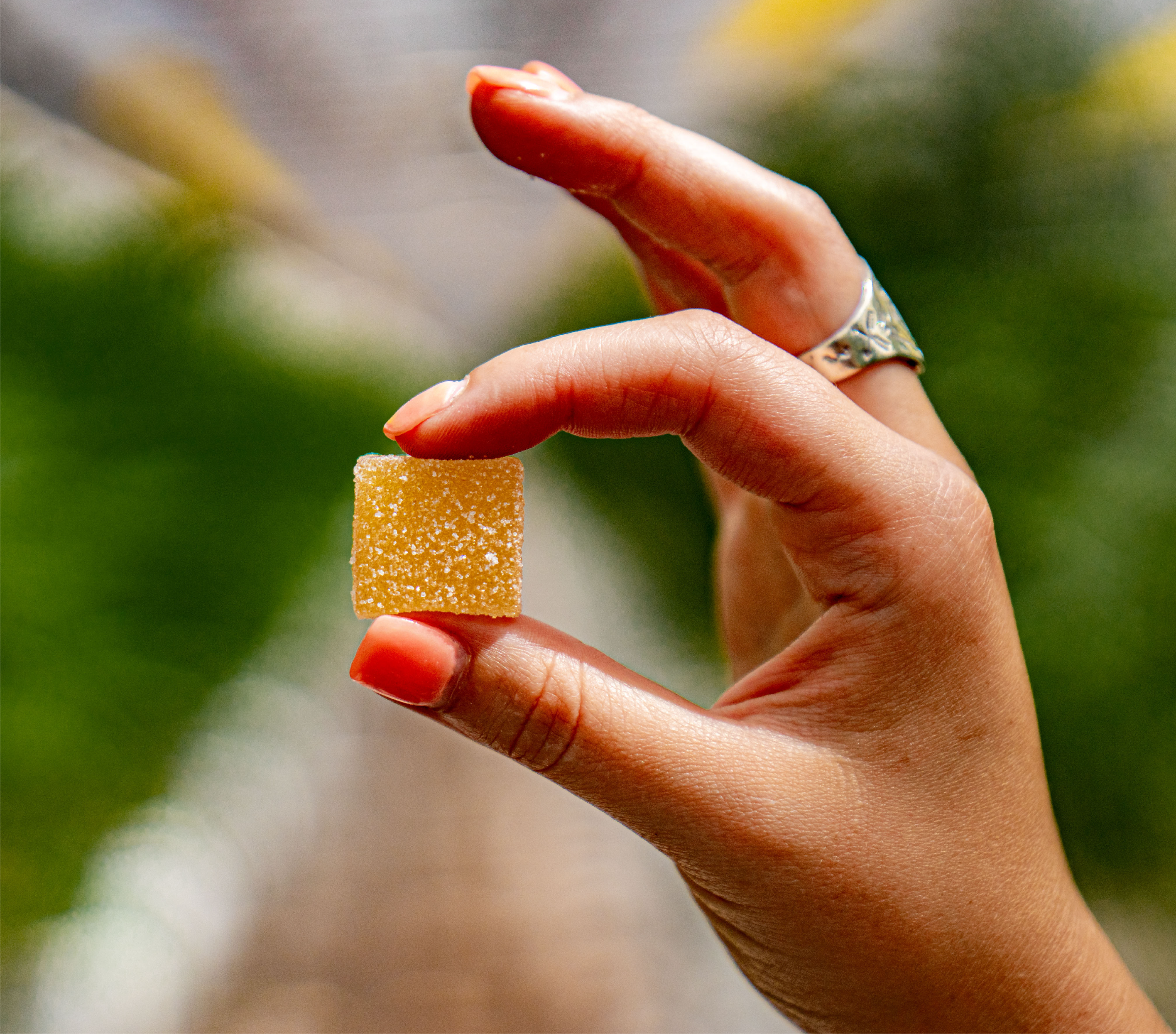 CBD EDIBLE AND GUMMIES FAQ
Are these gummies organic or vegan?

Yes our gummies are both organic and vegan.
Nope, none of the flavors are sour and are best described as sweet.
How many mg of CBD per cube?

Each jar features 25mg of CBD per cube and each jar has 20 cubes for a total of 500mg.
How much sugar is in each cube?

2 grams of sugar per cube.
Do you sell gummies with a lower amount of CBD?

We did but no longer due. A great way to lower the amount CBD per serving is to cut the cubes into half to 12.5mg.
Do these gummies contain any THC?

No, these gummies are isolate based and do not contain any THC. While our it does not contain THC, drug testing technology has not caught up to CBD yet. There are many tests out there that test for cannabinioids in general and any CBD usage will cause a positive regardless of THC content. We encourage you to be upfront with employer and gain permission from them to use CBD products.
What flavor gummies do you have?

We have orange, raspberry and strawberry available as both individuals and a variety pack. We also have a limited edition tropical variety pack that features Lemon Lime, Mango, Raspberry and Wildberry. Those flavors are not sold indivudally and only available in the tropical pack.
How long does it take my body to absorb a CBD edible?

Onset time for oral consumption of a gummy is a bit slower at around 90 minutes. If you are looking for something a bit quicker we would recommend a tincture or vape product.
Gummies tend to have potential benefits for about 4-6 hours.
Can gummies help me with my pain?

CBD LION's products have not been evaluated by the FDA and are not intended to diagnose, treat or cure any disease.
Are CBD Gummies good for calming anxiety?

CBD LION's products have not been evaluated by the FDA and are not intended to diagnose, treat or cure any disease.
Do CBD Gummies help with sleeping?

CBD LION'S products have been evaluated by the FDA and are not intended to diagnose, treat, or cure any disease.
SHOP OUR OTHER CATEGORIES